March 2023
Solutions Bank|
March 21, 2023 |
4 minutes to read
Our Fam
March Anniversari
es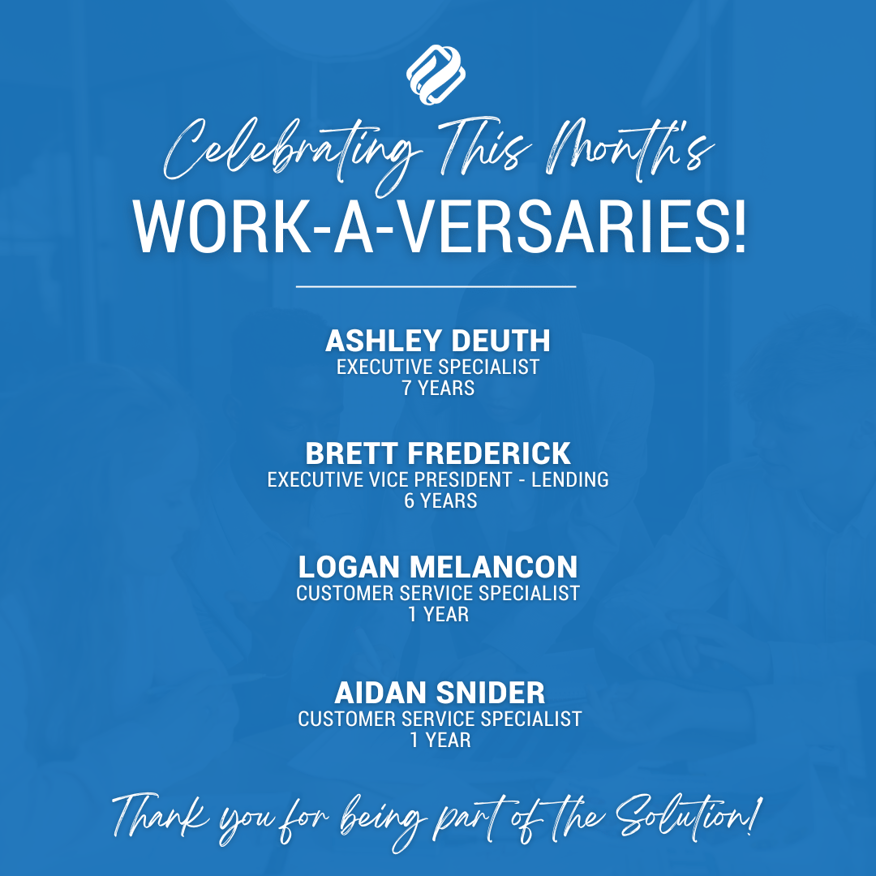 Happy Work-A-Versary Ashley, Brett, Logan, and Aidan!
Logan Melancon - Milestone Anniversary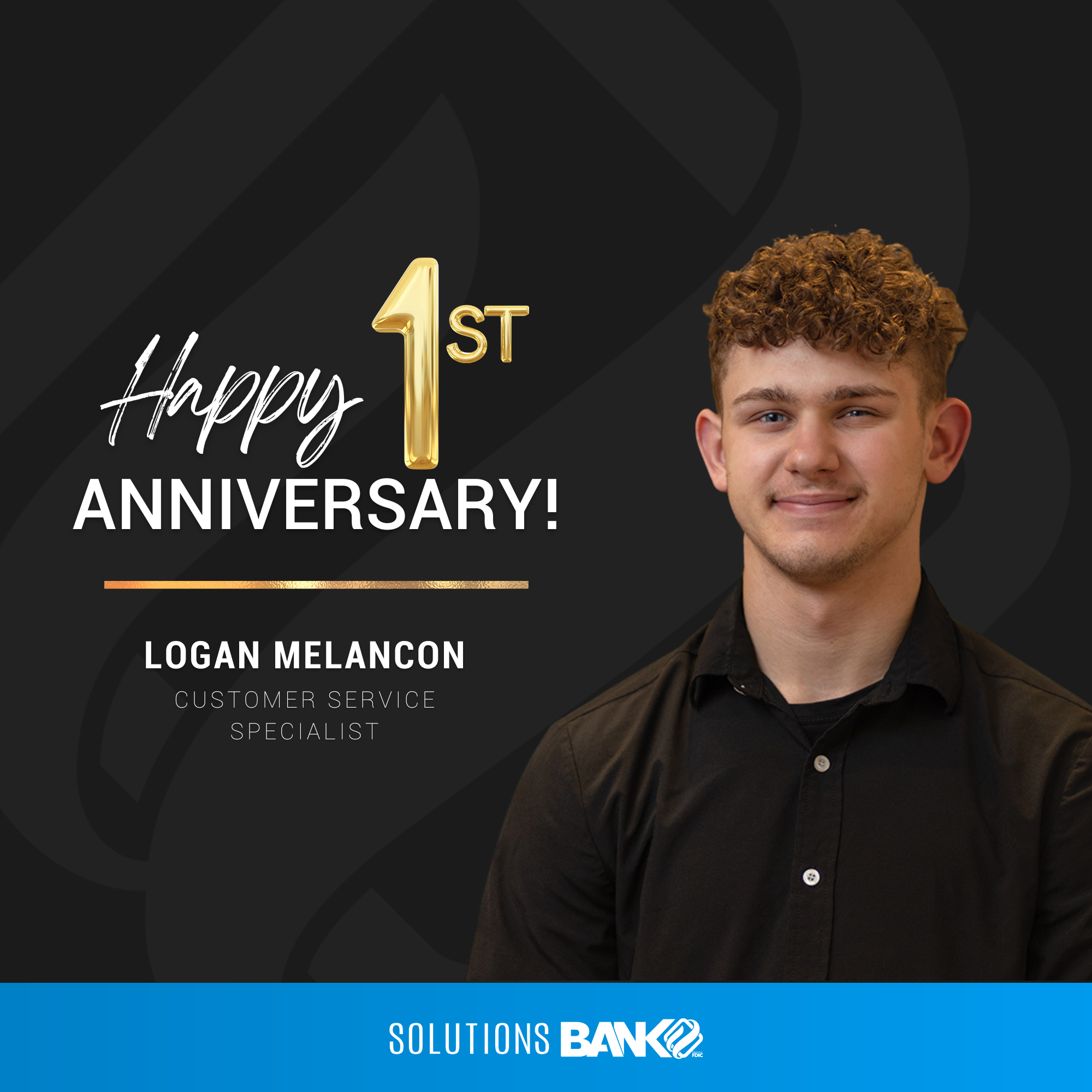 Logan is celebrating a milestone anniversary! March 15th was his 1st anniversary at Solutions Bank. Congratulations!
Aidan Snider - Milestone Anniversary
Aiden is celebrating a milestone anniversary! March 22nd is his 1st anniversary at Solutions Bank. Congratulations!
Welcome!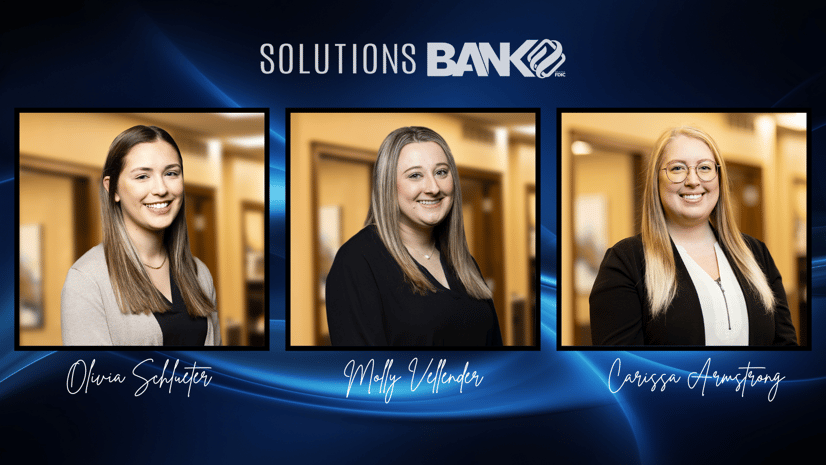 In November we welcomed Olivia Schlueter and in December we welcomed Molly Vellender and Carissa Armstrong to our team! They all have been great additions. If you have not met them, stop in at our Freeport location and say hello sometime to Olivia and Carissa and stop in at our Durand location and say hello to Molly!
R.E.D. Friday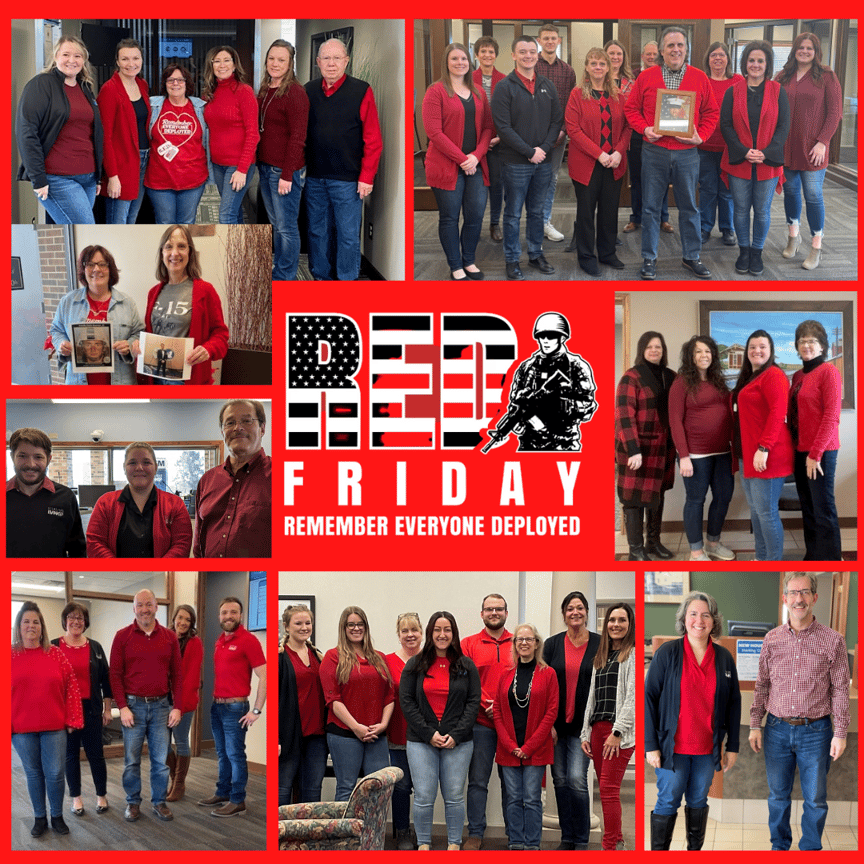 Once a month our staff wears jeans for a $5 donation. Funds are raised for 3 months at a time. Each location gets their turn to choose a non-profit organization to donate the funds. Our Poplar Grove location chose The Oscar Mike Foundation to be our recipient this quarter. We also decided to wear red in honor of R.E.D. (Remember Everyone Deployed).
---
School Spirit Debit Cards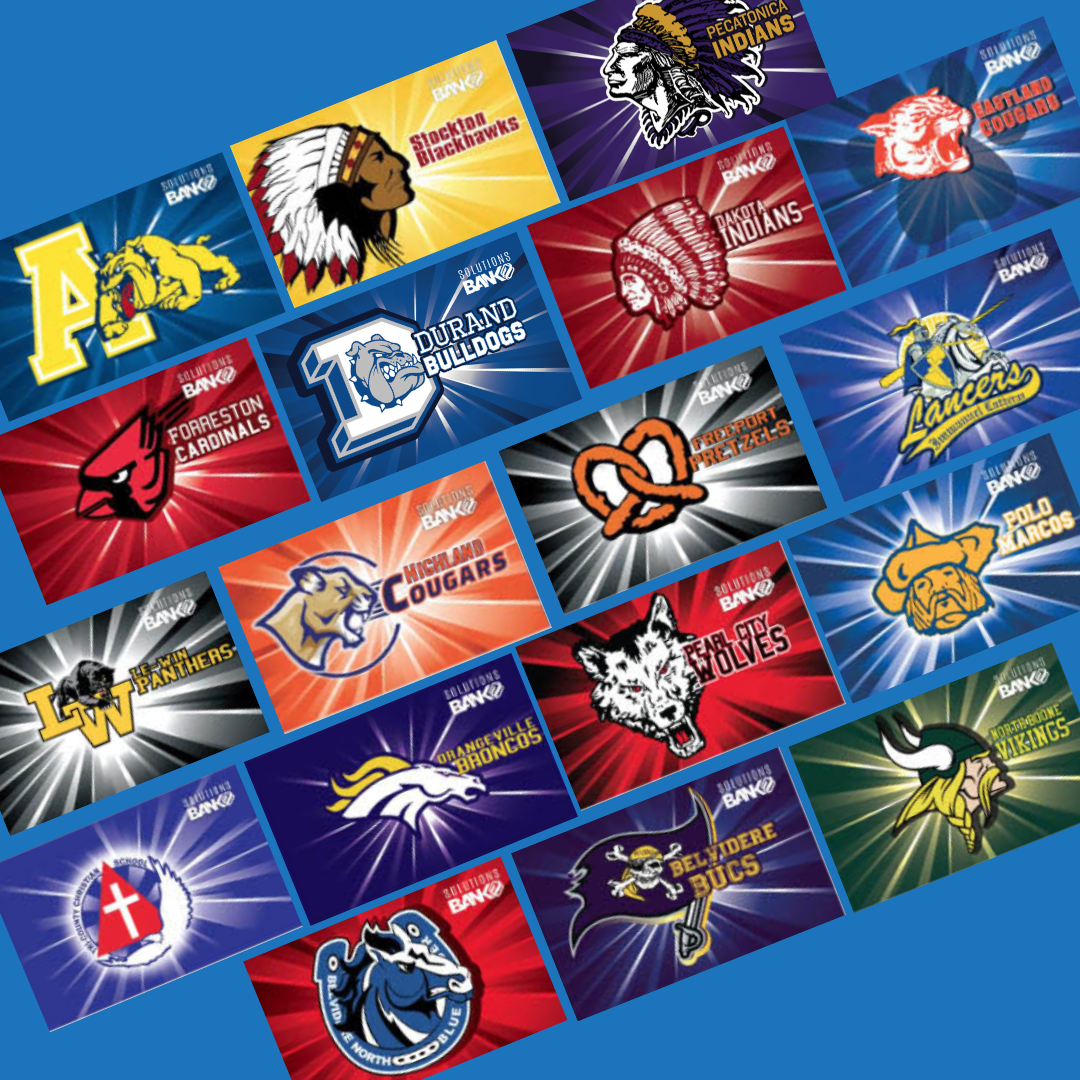 Show your school spirit with a school spirit debit card! We now offer 18 different schools! Ask us how you can earn your participating school of choice up to $25!
---
Estate Planning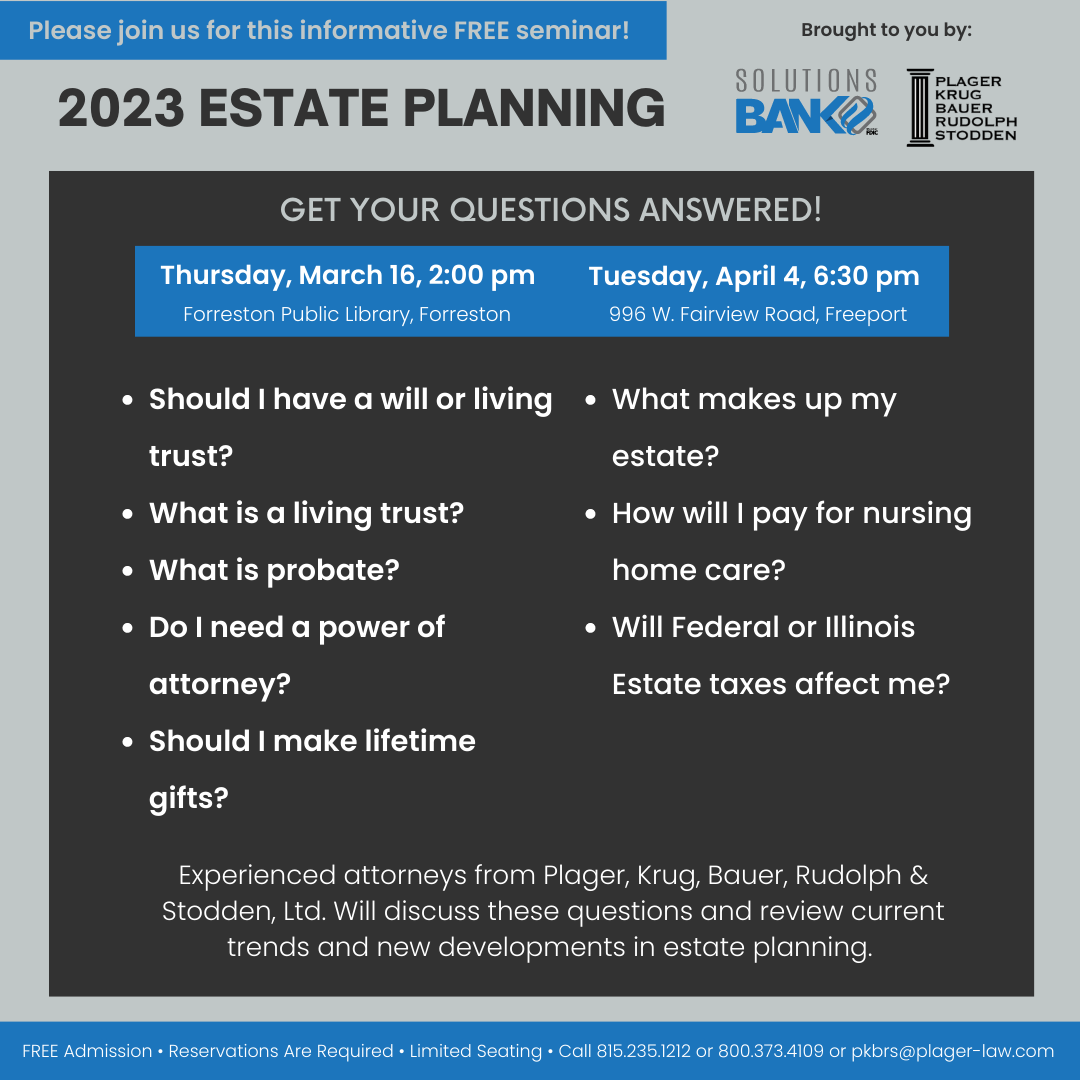 Join us for this FREE seminar in Forreston on March 16th or in Freeport on April 4th!
---
Scholarship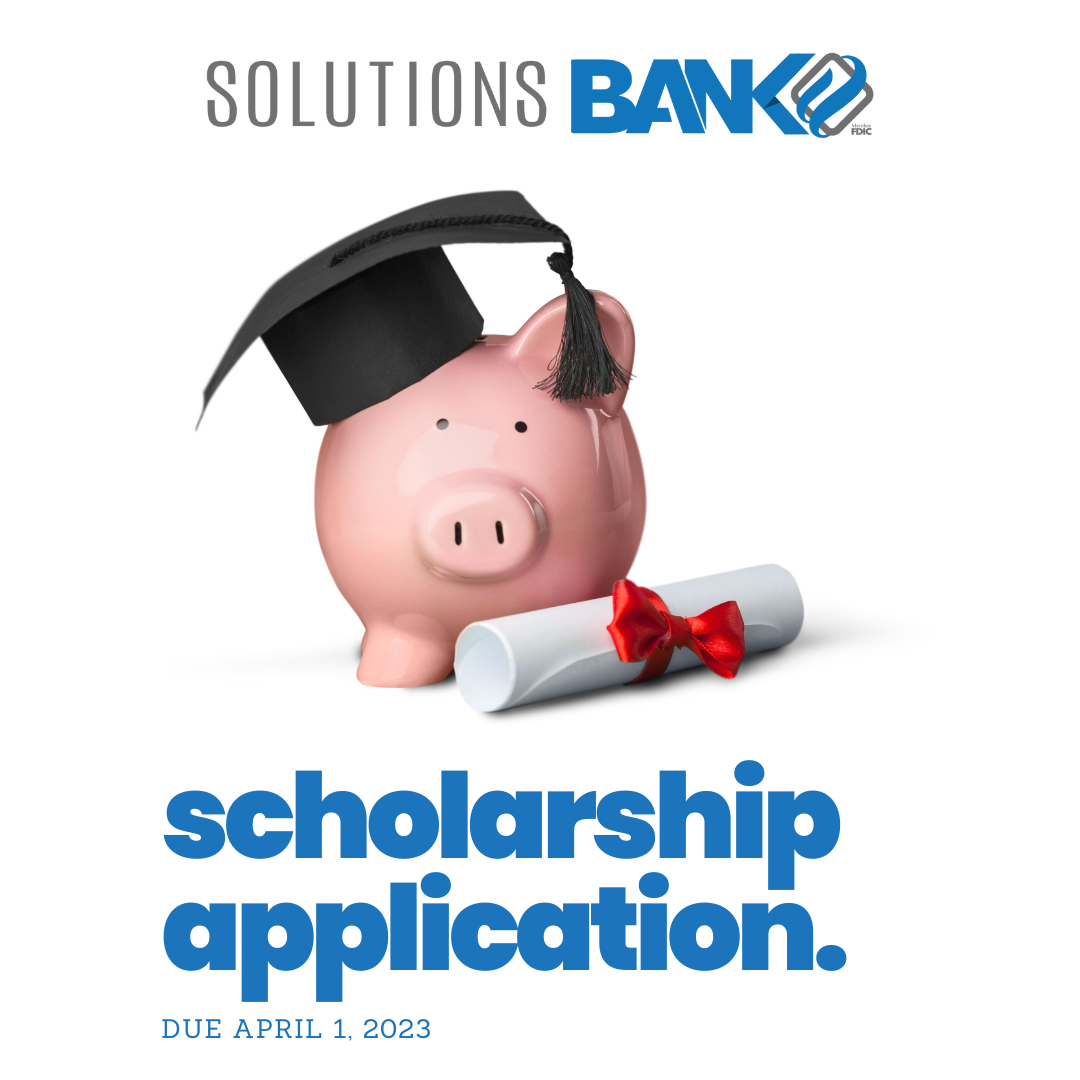 Do you know a high school senior heading to college in the fall? We will be giving out several $1000 scholarships! Click here to download the application.
---
Shred Day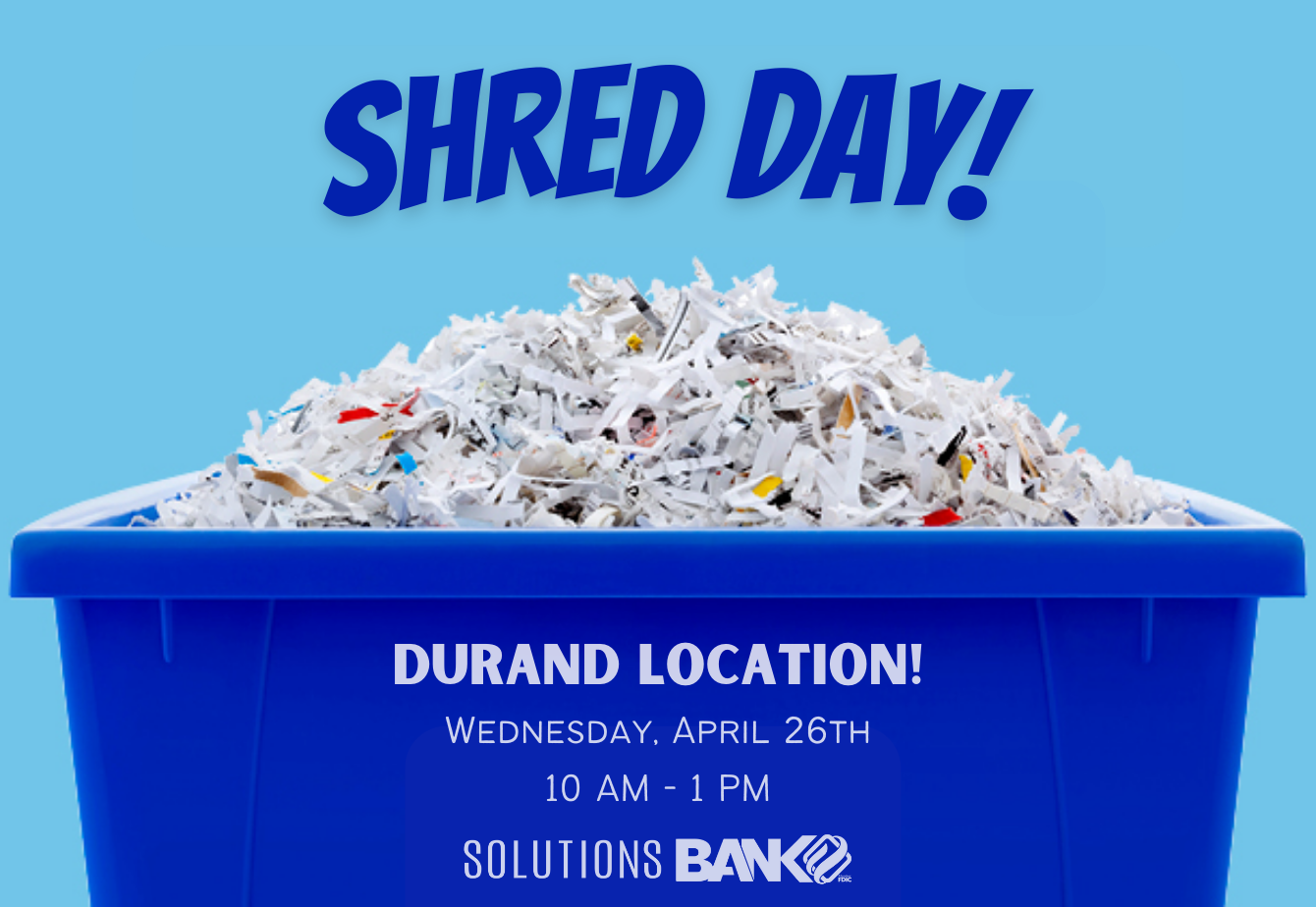 Ready to get shredding? Mark your calendar so you can safely destroy any unwanted, sensitive, confidential documents. This event is FREE and open to the public! Located at our DURAND LOCATION.

Please make sure to separate out the following unshredable items: plastic bottles or bags, metal, binders or clips. Also, no cardboard is allowed.
---
Keep Your Money Safe
Our Banking experts will NEVER contact you via telephone, email, or text message asking you for confidential or personal information. If you receive such a contact, please do not give out any confidential information, as it is likely a scam or fraudulent attempt to collect your information. If you think you gave out information to a fraudster, please contact us immediately!
---
Holiday Closures
Friday, April 7, 2023: Closing at noon - Good Friday
As always, 24/7 banking is available anytime, anywhere through our mobile app, online banking, and ATM's. https://www.solutions.bank/Digital-Banking