August 2022
Amanda Pierce|
August 10, 2022 |
3 minutes to read
Our Fam
August Anniversaries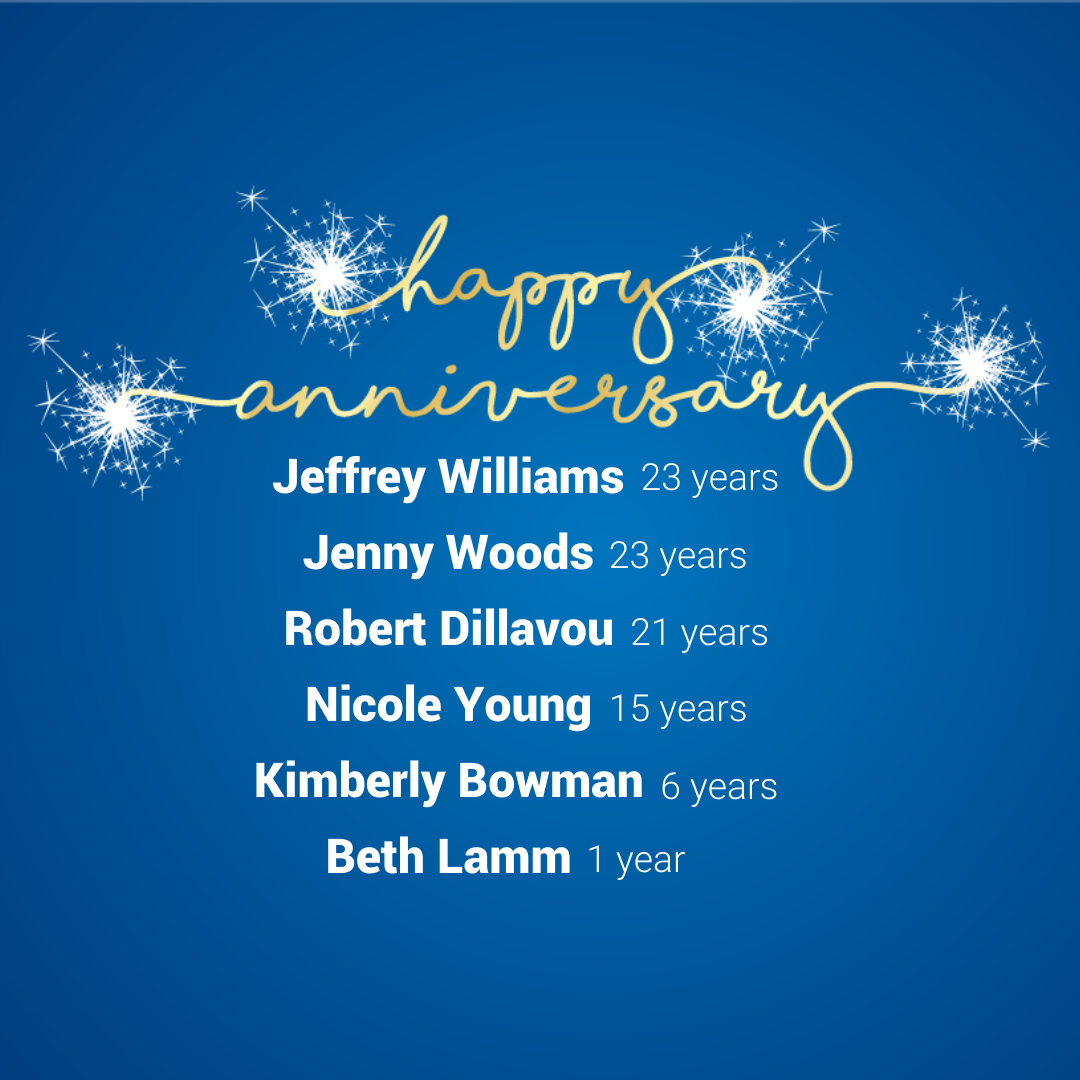 Thank you for all you do to help deliver a better banking experience for our customers! Happy Anniversary Jeff, Jenny, Robert, Nikki, Kim, and Beth!
Nicole Young - 15th Anniversary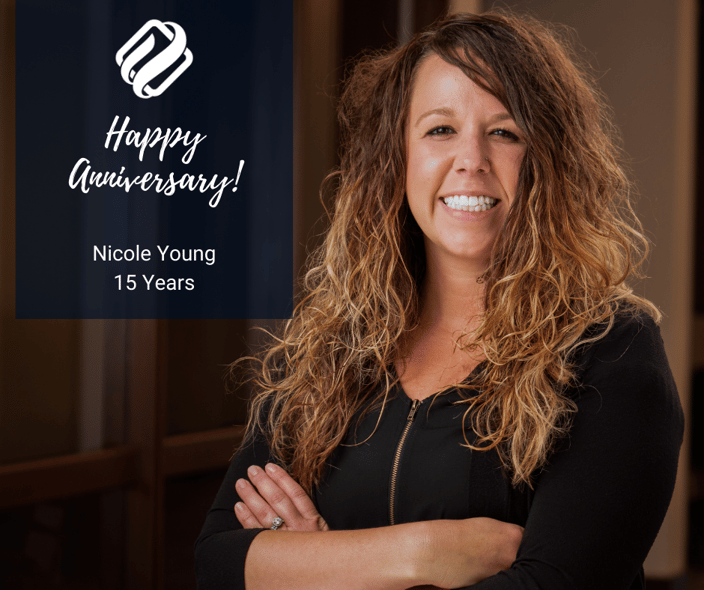 Nikki is celebrating a milestone anniversary! Her 15th anniversary at Solutions Bank is on August 27th. We appreciate all that you do to help serve our customers! Congratulations!
---
4th of July Parades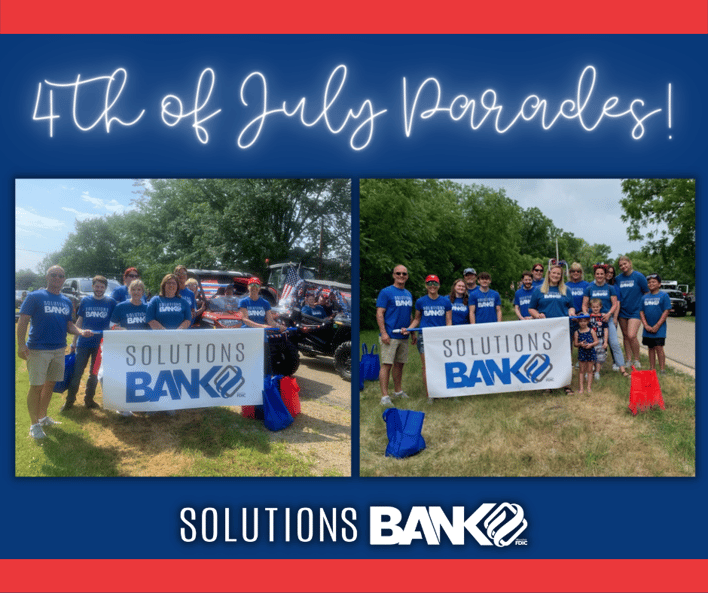 Hope you all had a great 4th of July! Some of our Solutions Bank crew participated in the Shirland and Durand 4th of July parades. It was a bit warm, but they had a great time seeing all of the smiling faces!

---
Jeans for a Cause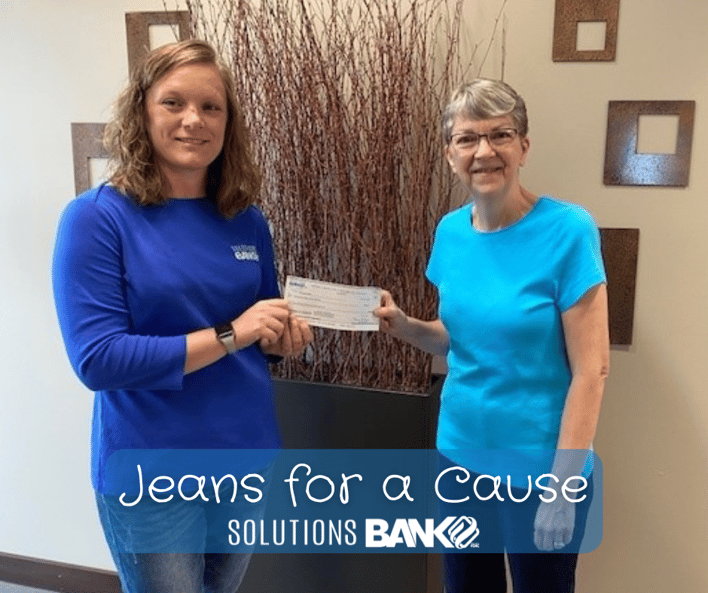 Once a month our staff wears jeans for a $5 donation. Funds are raised for 3 months at a time. Each location gets their turn to choose a non-profit organization to donate the funds. Our Forreston location chose to donate funds from April, May, and June to the Forrestville Valley Youth Network!
---
Golf Outing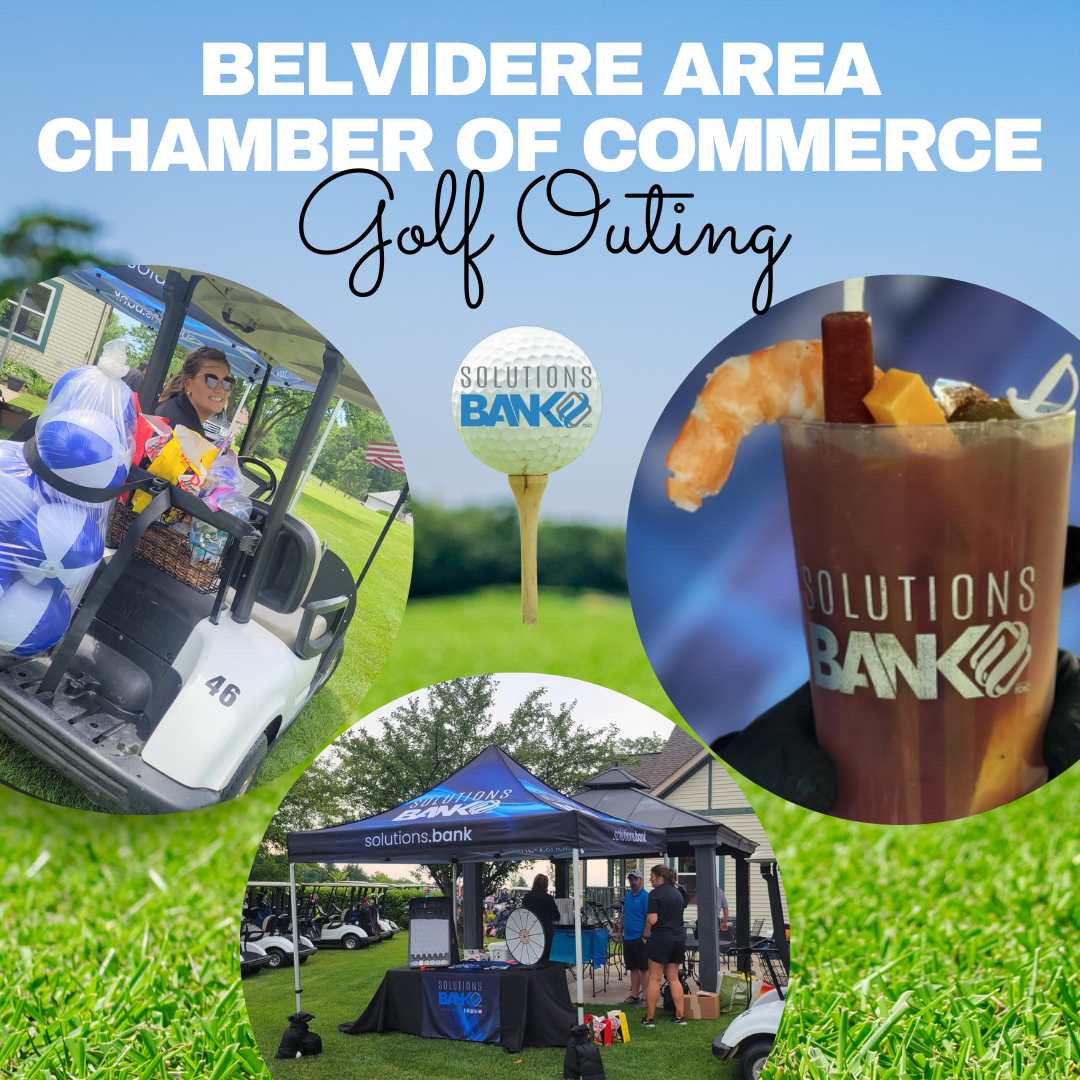 Mid July we had staff golfing and volunteering at the Belvidere Area Chamber of Commerce Golf Outing. Once again this year, the Solutions Bank's tent featured Betsy's famous Bloody Mary bar! Thank you to the Belvidere Area Chamber of Commerce for all that you do for the community. We're glad we got to be a part of the day!
---
Rockford Rivets Baseball Game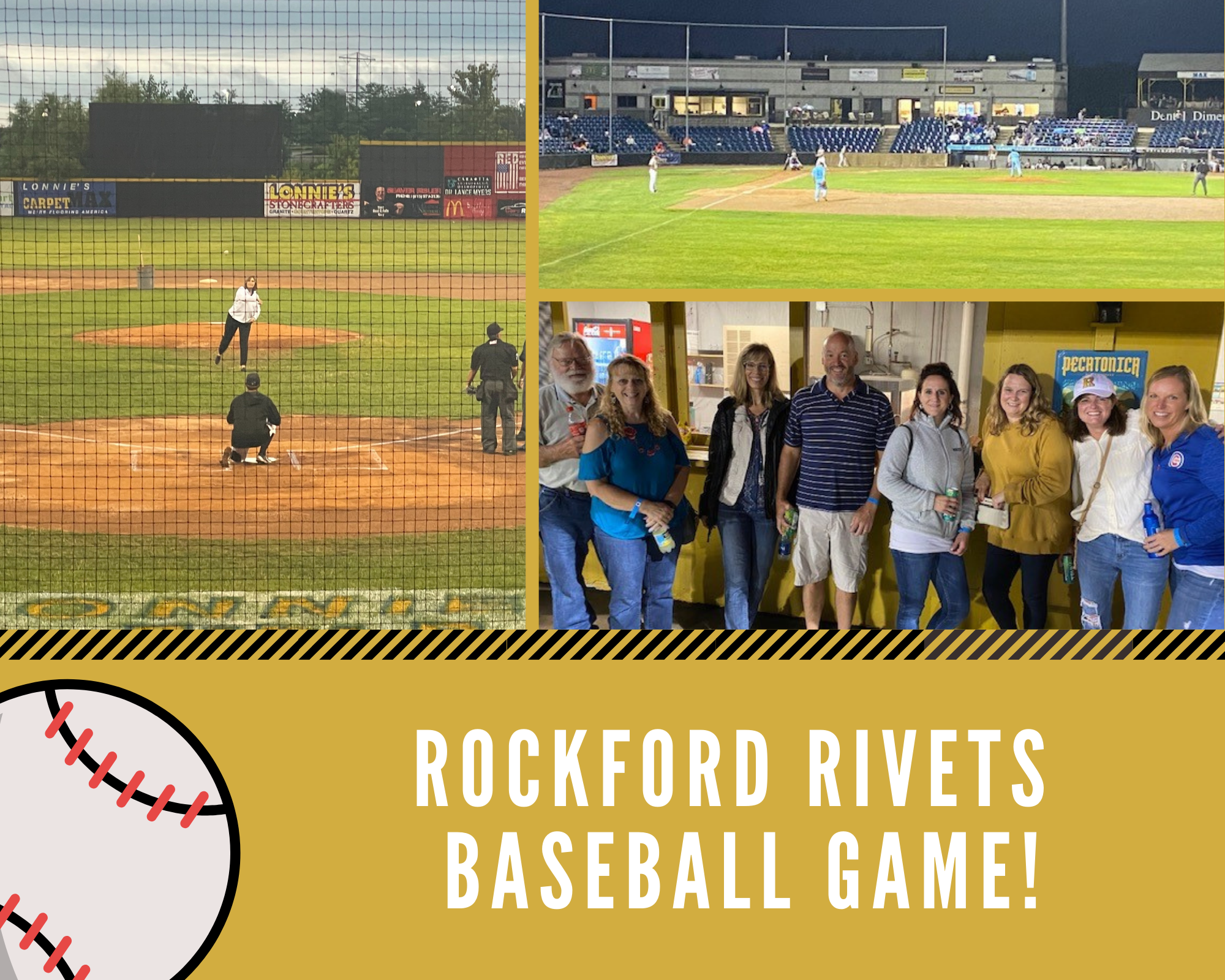 75 of our staff and family members attended a Rockford Rivets baseball game for a fun night out! Our very own, Betsy Johnson, threw out the first pitch to get the game started!
---
Card Control - Travel Settings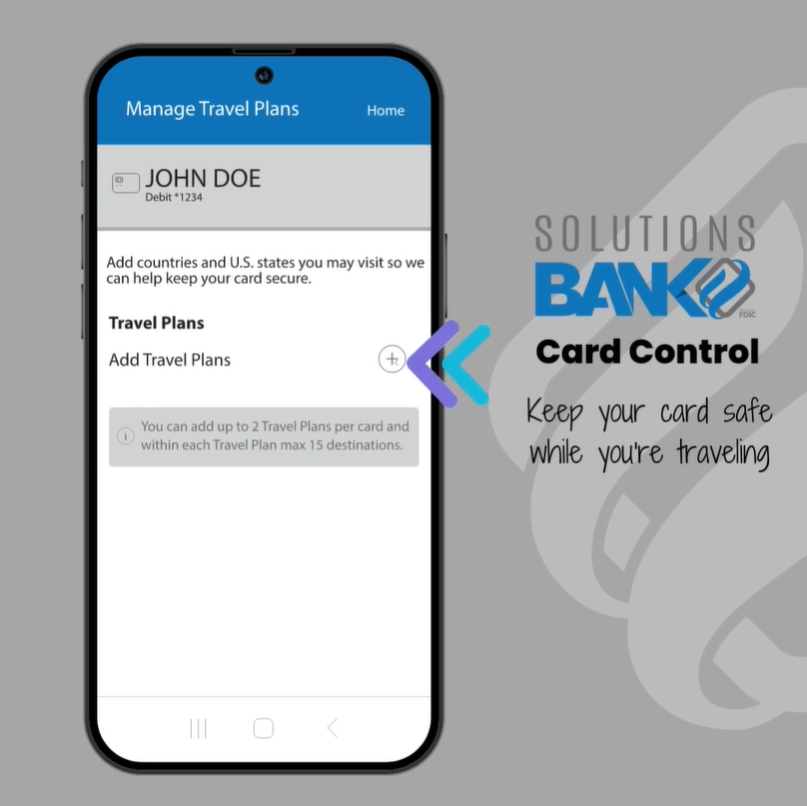 Have a summer vacation planned? To ensure the use of your debit card without any unnecessary troubles while away, add your travel plans to card control and keep your card safe while traveling! Click here to check out this video for a step-by-step demonstration!
---
Keep Your Money Safe
When trying your best to keep your money safe, a good thing to always keep in mind is to not access your bank accounts from just anywhere. You should never log into your bank account, or any other account that contains any personal or bank information, from an unsecured or public device. Always access any sort of personal or financial information from a personal and secured device.
---
Holiday Closures
Monday, September 5, 2022: Closed - Labor Day
Monday, October 10, 2022: Closed - Columbus Day
As always, 24/7 banking is available anytime, anywhere through our mobile app, online banking, and ATM's. https://solutions.bank/