December 2021
Amanda Pierce|
December 21, 2021 |
5 minutes to read
Our Fam
December Anniversaries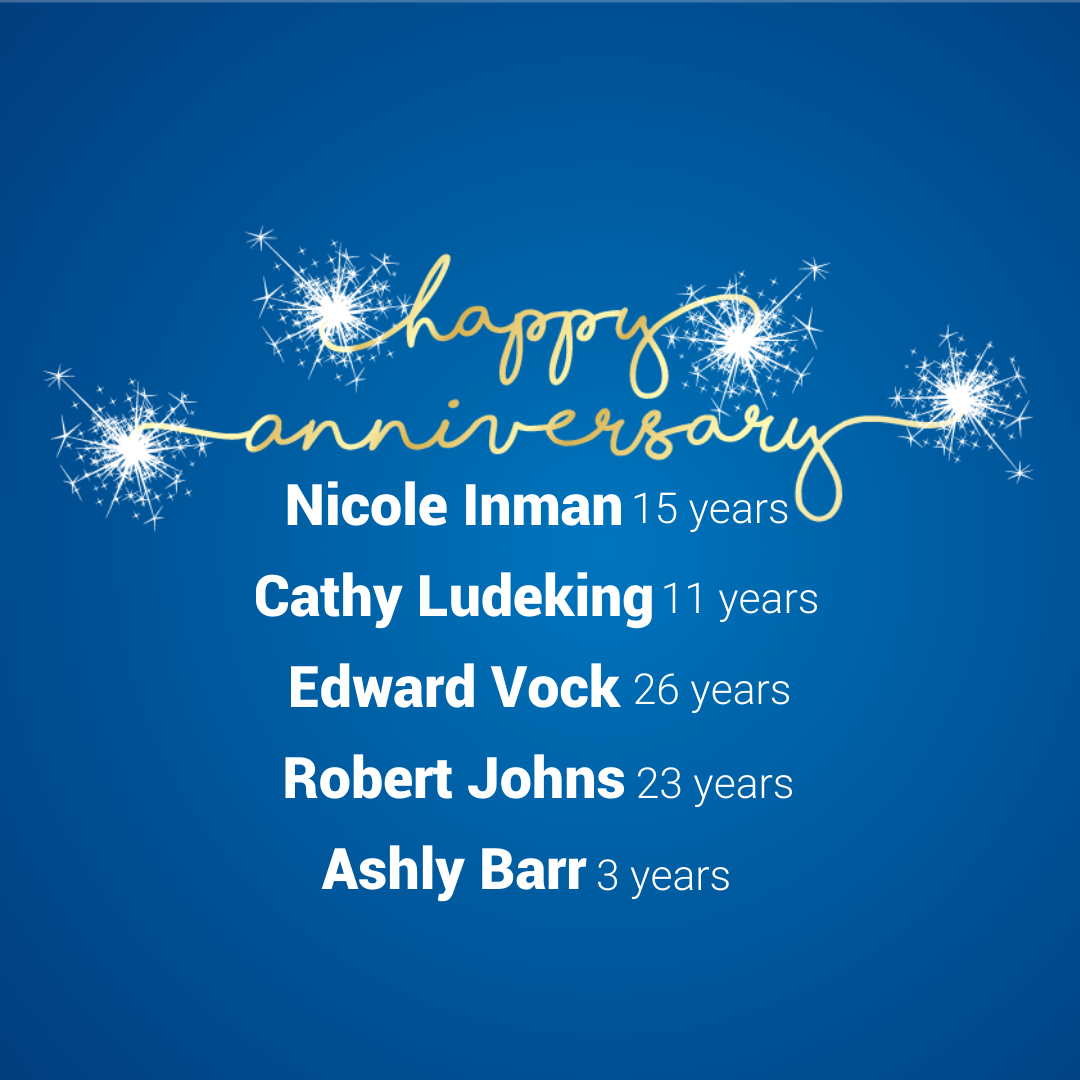 We are so proud to have all of you as a part of our work family and appreciate your energy and dedication, but most of all, we appreciate you! Congratulations on your work anniversary Nicole, Cathy, Ed, Robert, and Ashly!
Nicole Inman - 15 Years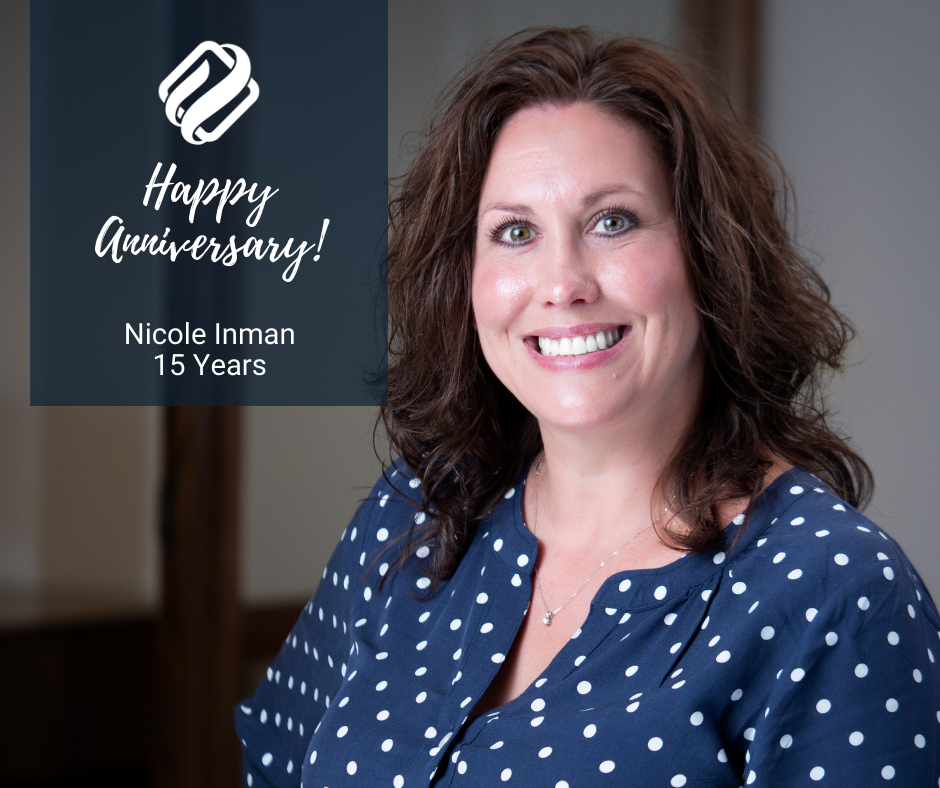 Nicole is celebrating a milestone anniversary! Her 15th anniversary at Solutions Bank was on December 4th. We appreciate all that you do to help serve our customers! Congratulations!
---
Outstanding Women 2021: Betsy Johnson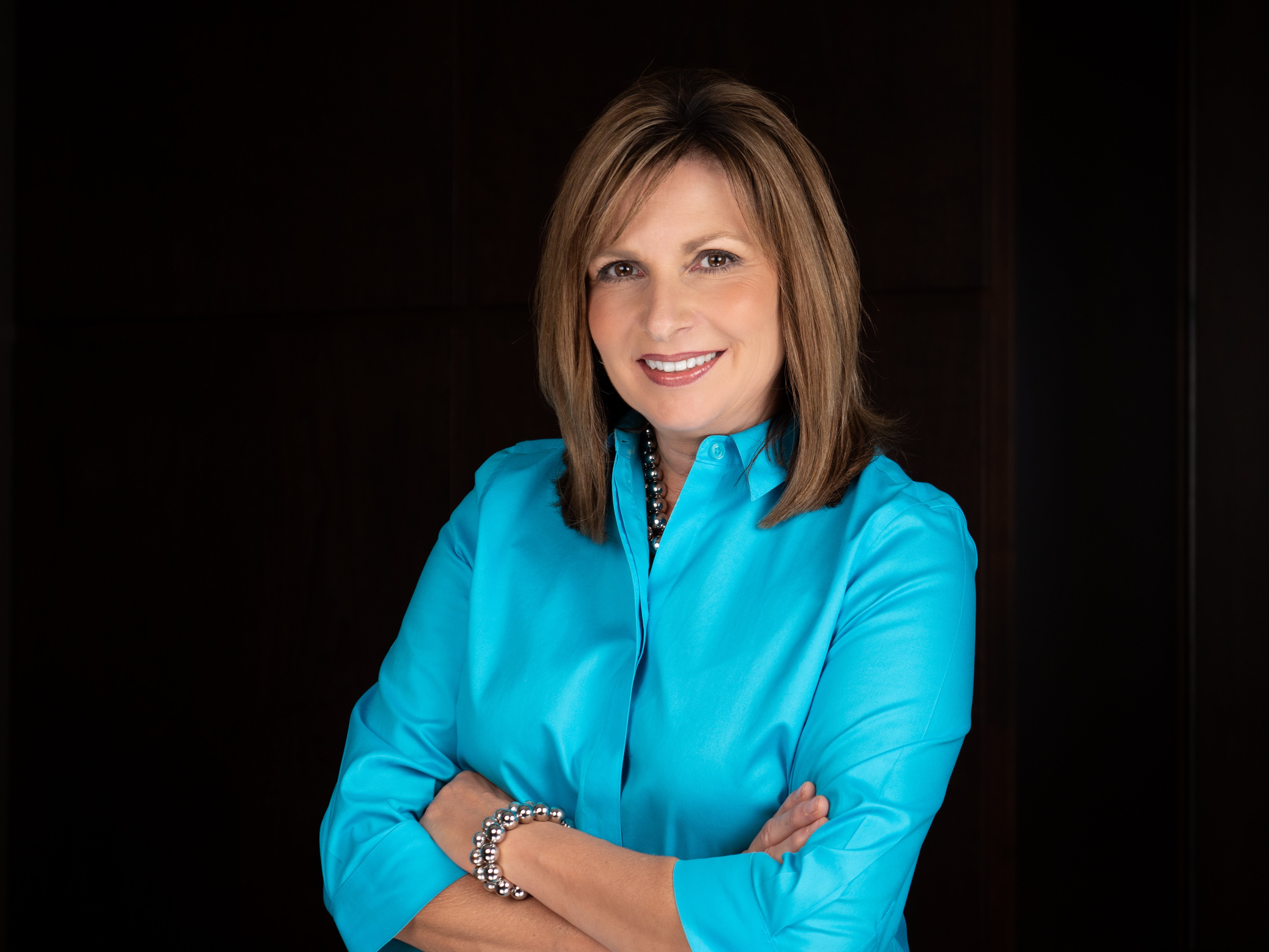 Our President and CEO, Betsy Johnson, is being recognized as one of BankBeat magazine's 2021 "Outstanding Women in Banking." Congratulations Betsy, and thank you for working so hard to make a difference for our staff, customers, and community banking! https://bankbeat.biz/outstanding-women-2021-betsy-johnson/
---
United Way Fundraiser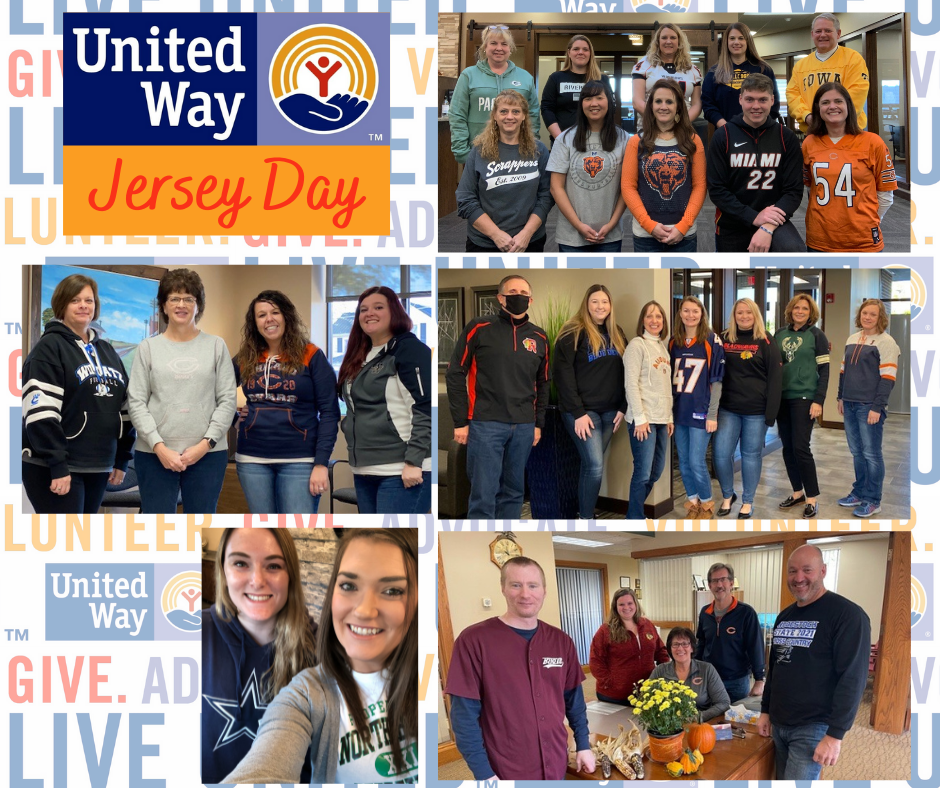 We kicked off November with our internal United Way fundraiser! We had a little tailgating party. Employees who donated wore their favorite team's apparel and jeans, and enjoyed a pizza lunch!
---
What's New?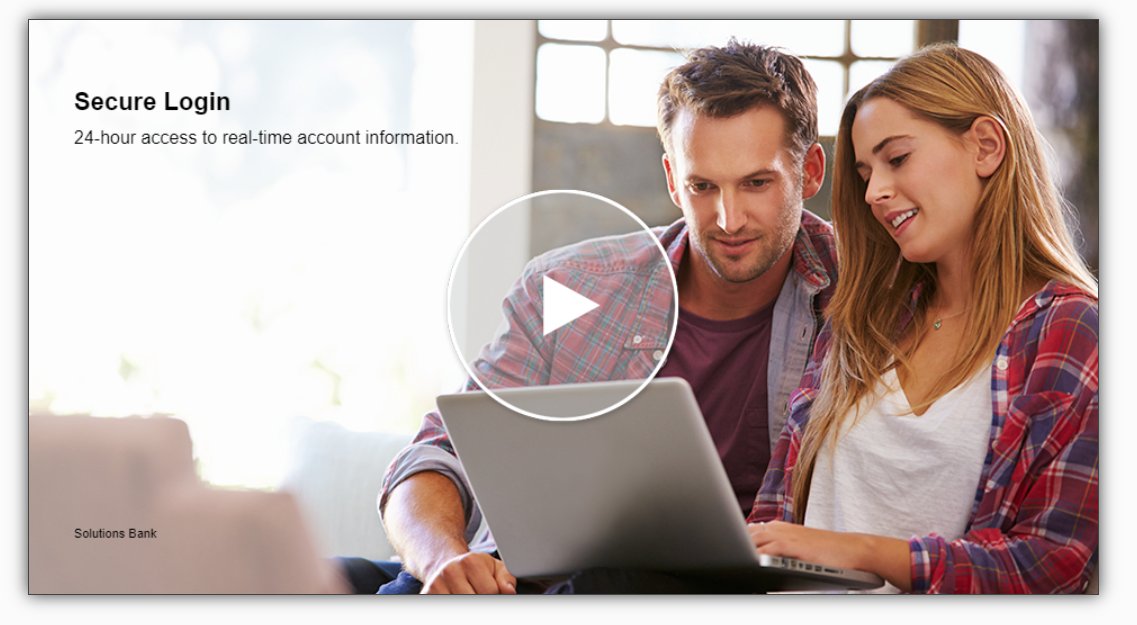 We've added more protection for your online transactions! Every time you log in we use strong multi layer security that not only confirms your credentials, it confirms the device you're using. When a new device is detected or our system detects suspicious activity, you may be asked to further verify your identity by entering a one-time passcode. This strong approach to security provides simple access to your accounts and offers powerful protection against online fraud.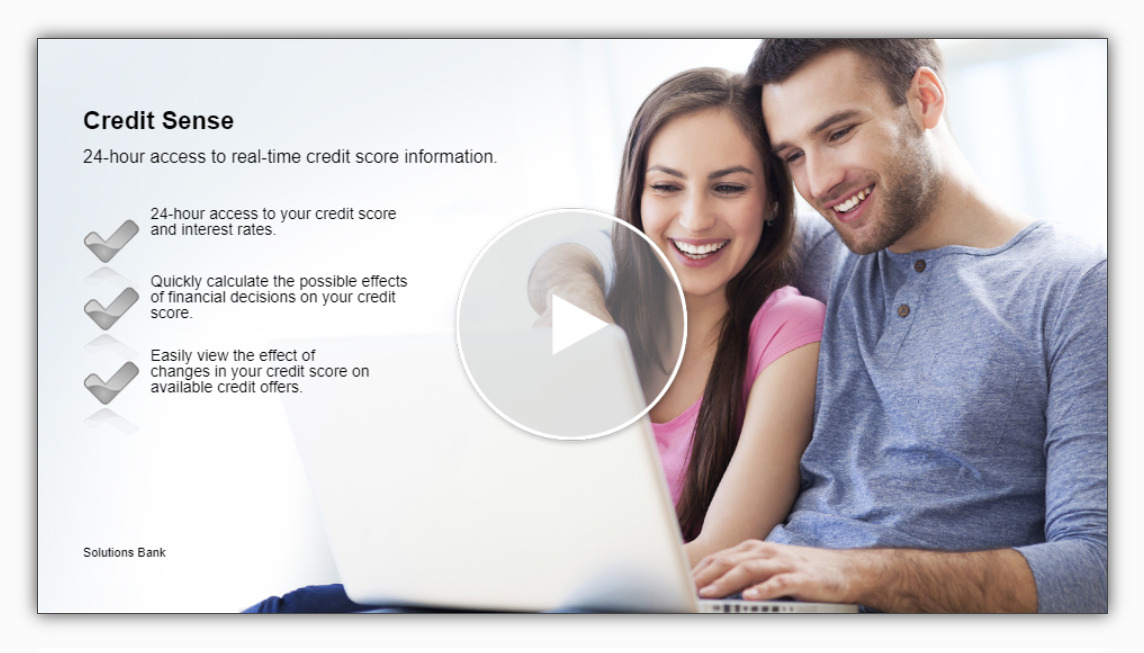 We make it easy to know and manage your current score, understand the factors that affect it, and get tools to help you stay one step ahead! Just log in to see your score, your rating, and a detailed breakdown of all the factors that go into the calculation. There's even a score simulator, offering an interactive breakdown of how the decisions you make today might impact your score in the future, giving you everything you need to understand your credit score!
'Tis the Season to be Careful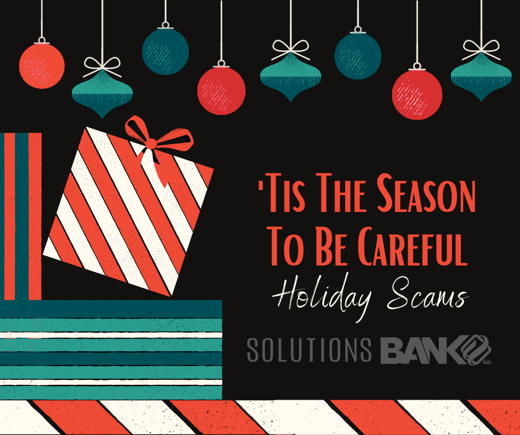 'Tis the season. The holiday season is the most wonderful time of the year for scammers. Check out this blog post from the Better Business Bureau for the top 12 scams to watch out for this holiday season. https://www.bbb.org/article/news-releases/23497-the-naughty-list-bbbs-12-scams-of-christmas
Happy Holidays!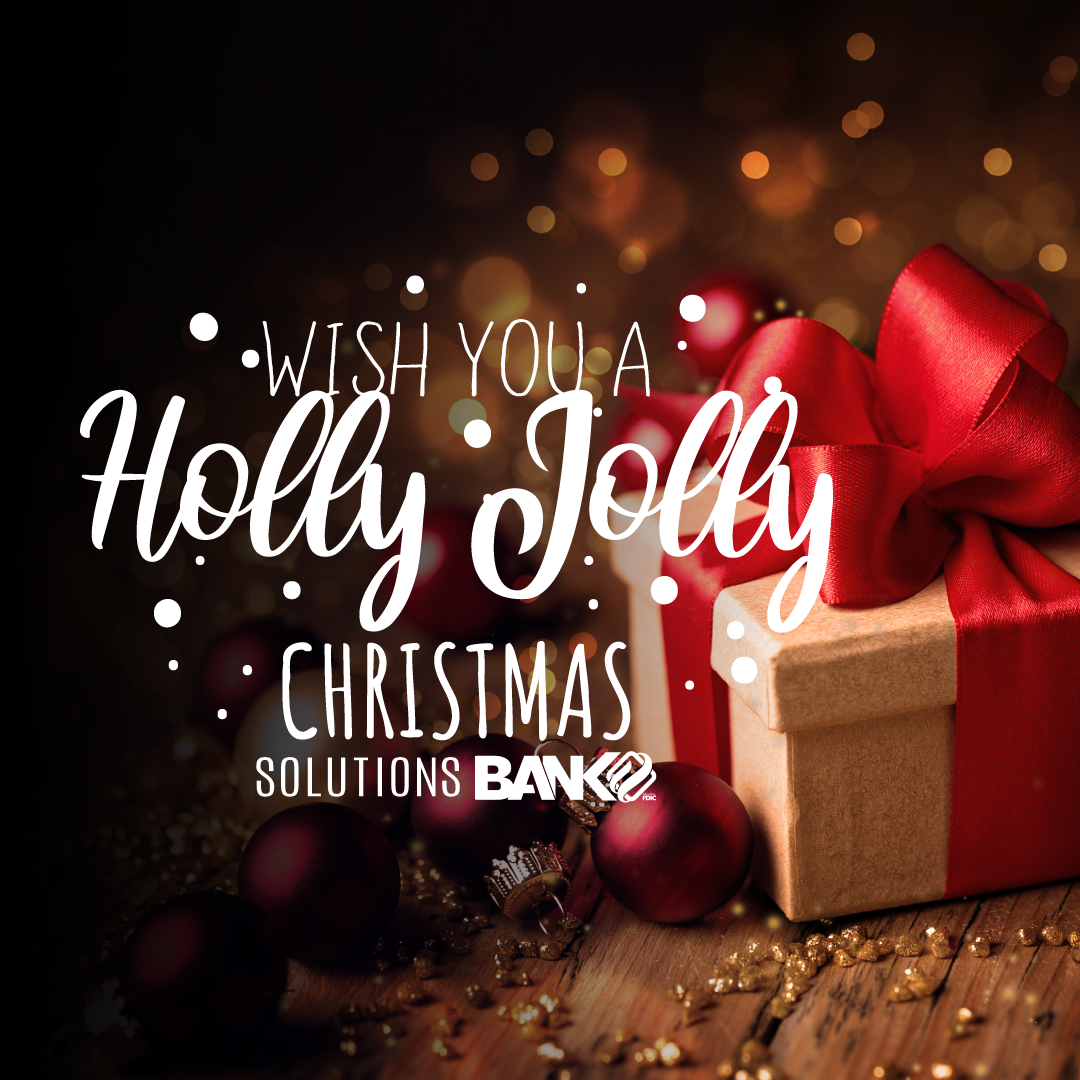 Wishing you and your family a happy and healthy holiday season! Merry Christmas and Happy New Year from all of us at Solutions Bank!
---
Holiday Closures
Friday, December 24th: Closing at noon.
Saturday, December 25th: Closed - Merry Christmas!
Friday, December 31st: Closing at noon
Saturday, January 1st, 2021: Closed - Happy New Year!
As always, 24/7 banking is available anytime, anywhere through our mobile app, online banking, and ATM's. https://solutions.bank/