January 2022
Amanda Pierce|
January 14, 2022 |
3 minutes to read
Our Fam
January Anniversaries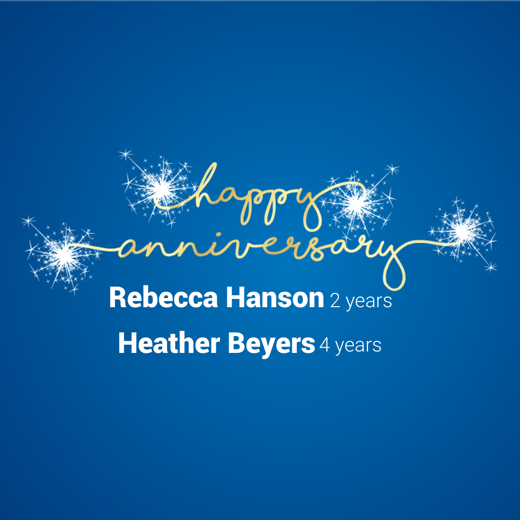 Thank you for all you do to help deliver a better banking experience for our customers! Happy Anniversary Rebecca and Heather!
---
Cathy Ludeking - Promotion
Congratulations to Cathy Ludeking who was promoted to Universal Banker III!
---
December Recap
Sue Drake's Retirement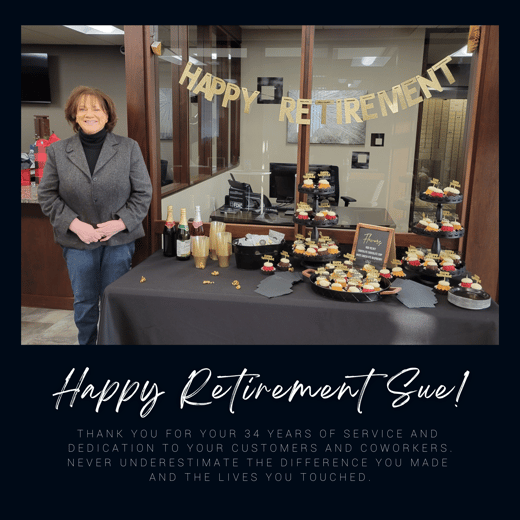 December 10th we celebrated the many years that Sue Drake has helped serve our customers! Thank you Sue for your years of dedication and service. We wish her the best in retirement! Congratulations Sue!
Christmas Sweater Day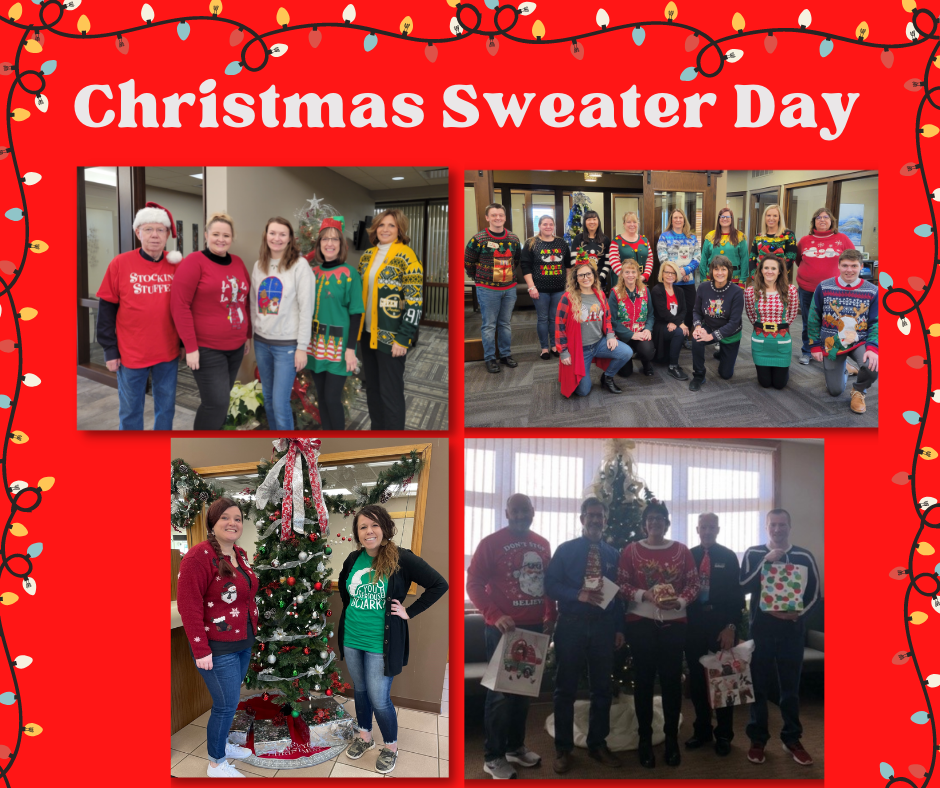 We celebrated National Ugly Sweater Day on Friday, December 17th with our very festive Christmas sweaters!
Holiday Giveaway Winners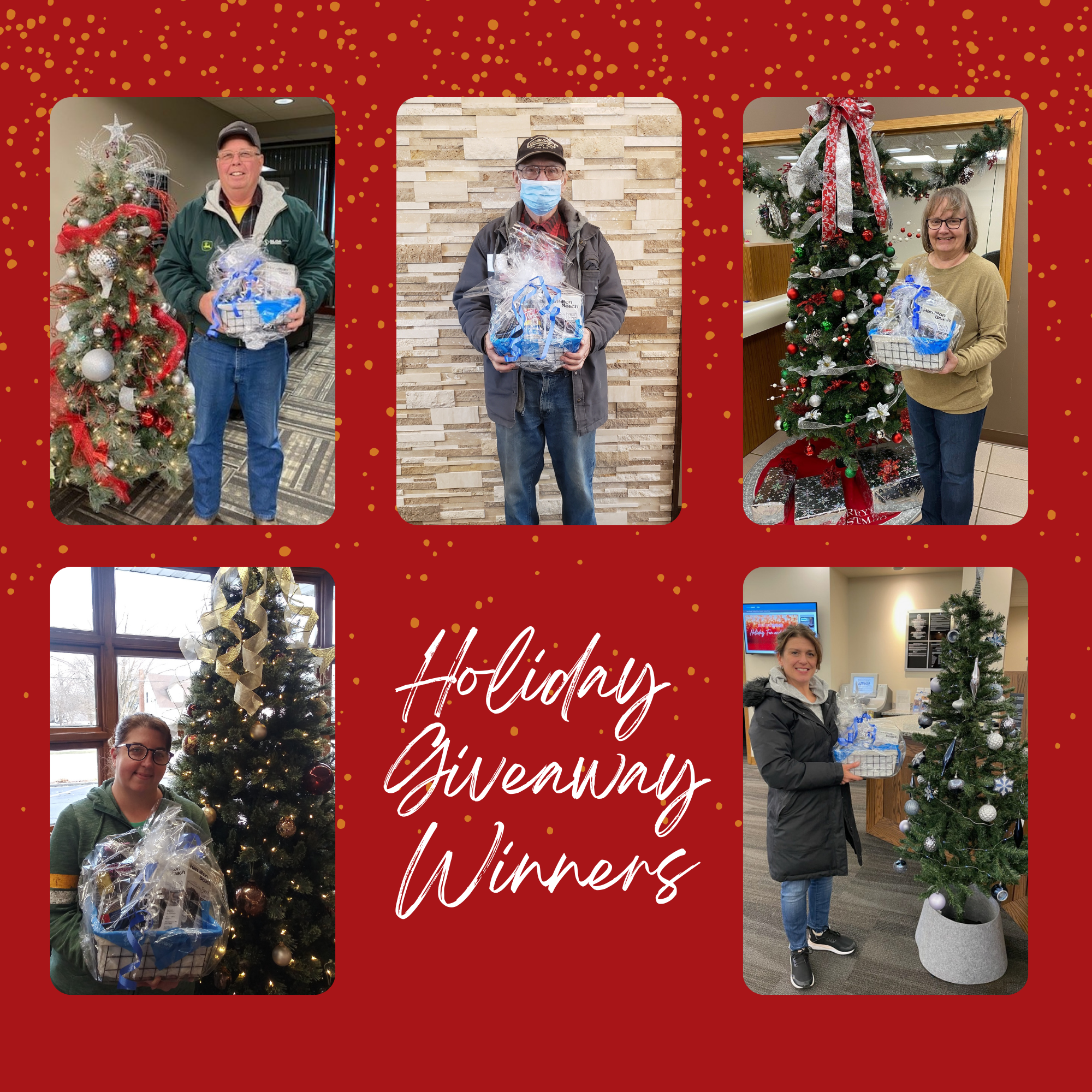 Congratulations to our five holiday basket giveaway winners from our Holiday Fun and Giving event on December 3rd!
---
Holiday Scams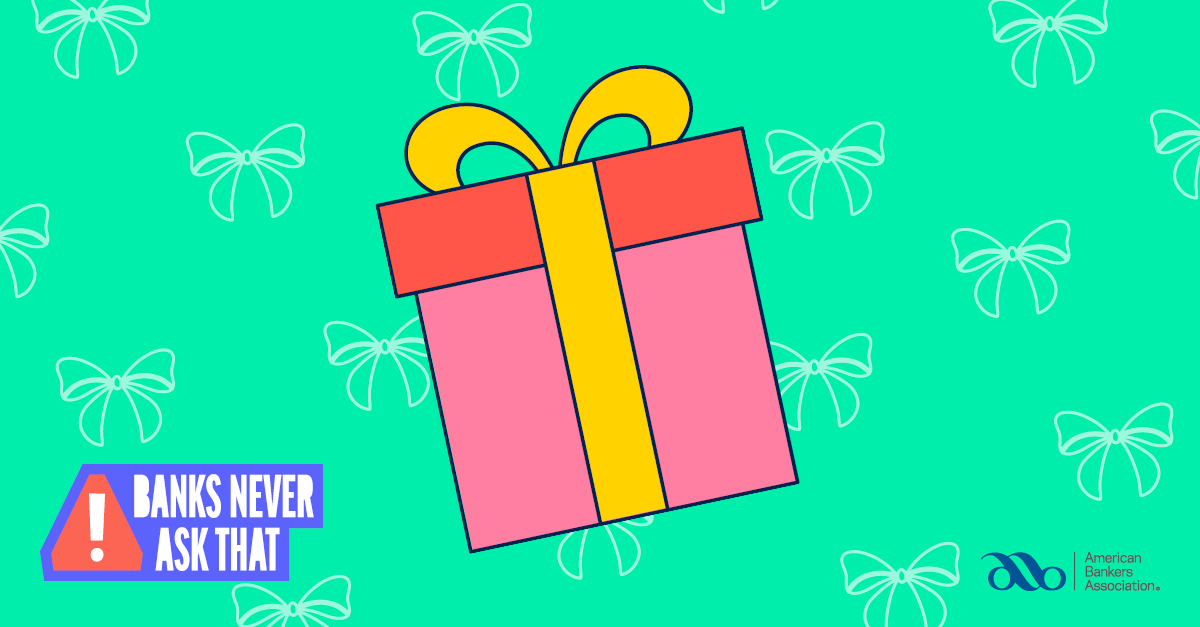 Scams are one thing you don't want to unwrap this holiday season. If you think an email, text, or call might be a scam, play it safe. Just hang up and call the number on the back of your card. Get more tips—and test your scam IQ—with this quiz: http://bit.ly/2Dt8bCD #BanksNeverAskThat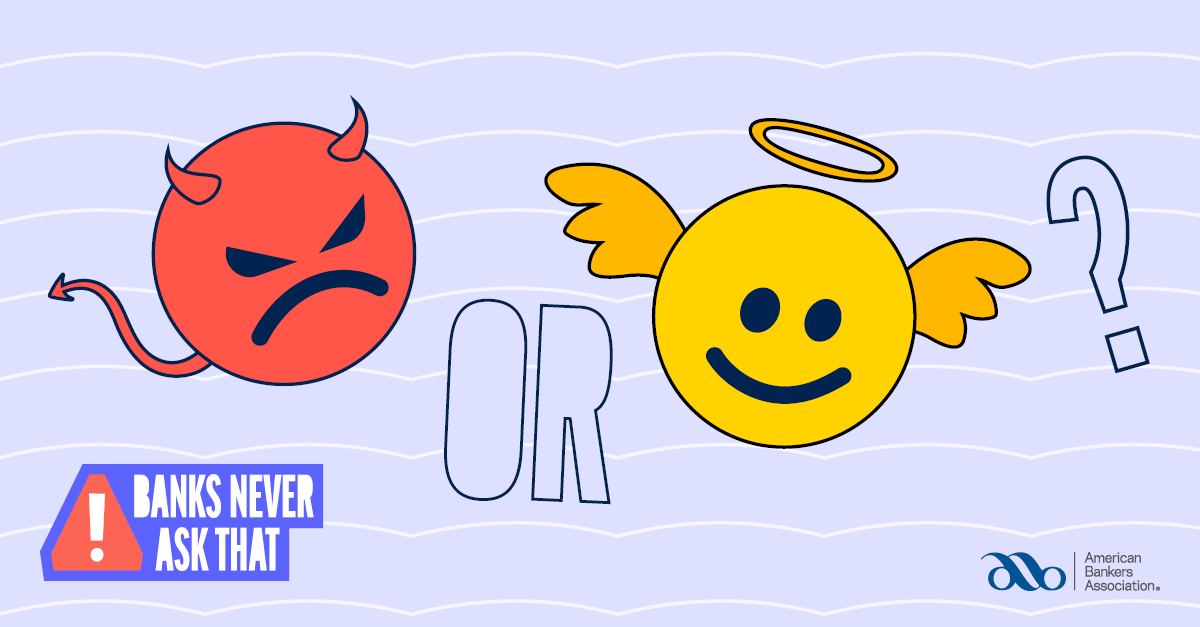 Banks never ask "Have you been naughty or nice?" They'll also never text, email, or call you to verify your PIN. Can you spot a scam this holiday season? Take the #BanksNeverAskThat quiz to find out: http://bit.ly/2Dt8bCD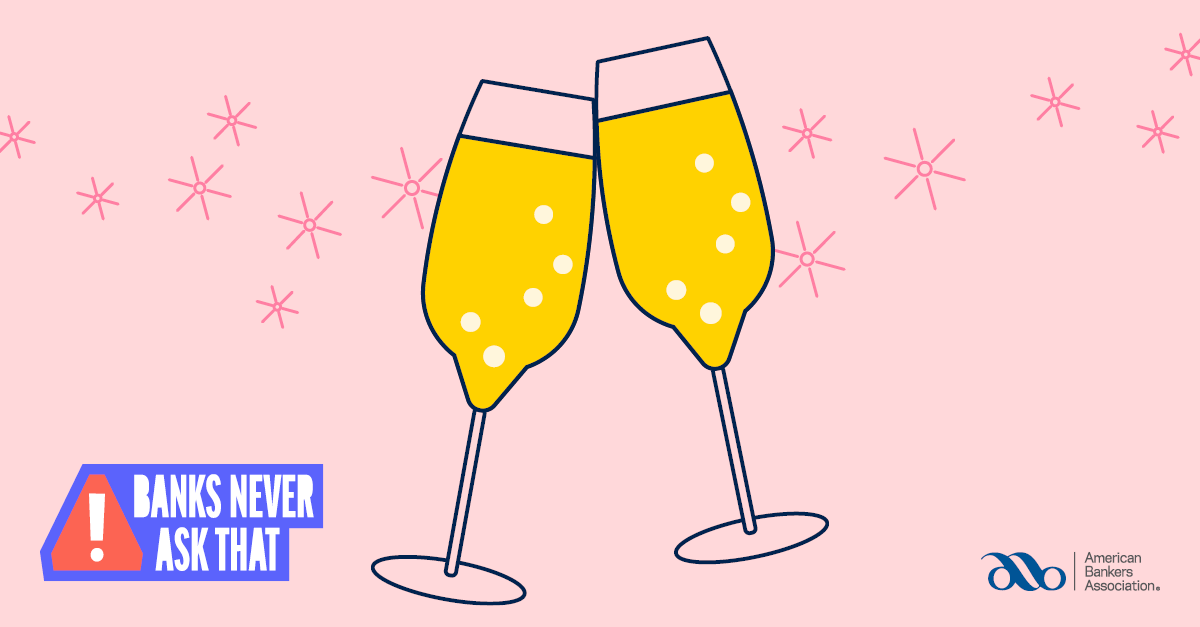 Add protecting yourself from scams to your list of New Year's resolutions. Take the @American Bankers Association's #BanksNeverAskThat quiz and you're well on your way to becoming a pro scam-spotter: bit.ly/2Dt8bCD
---
Happy New Year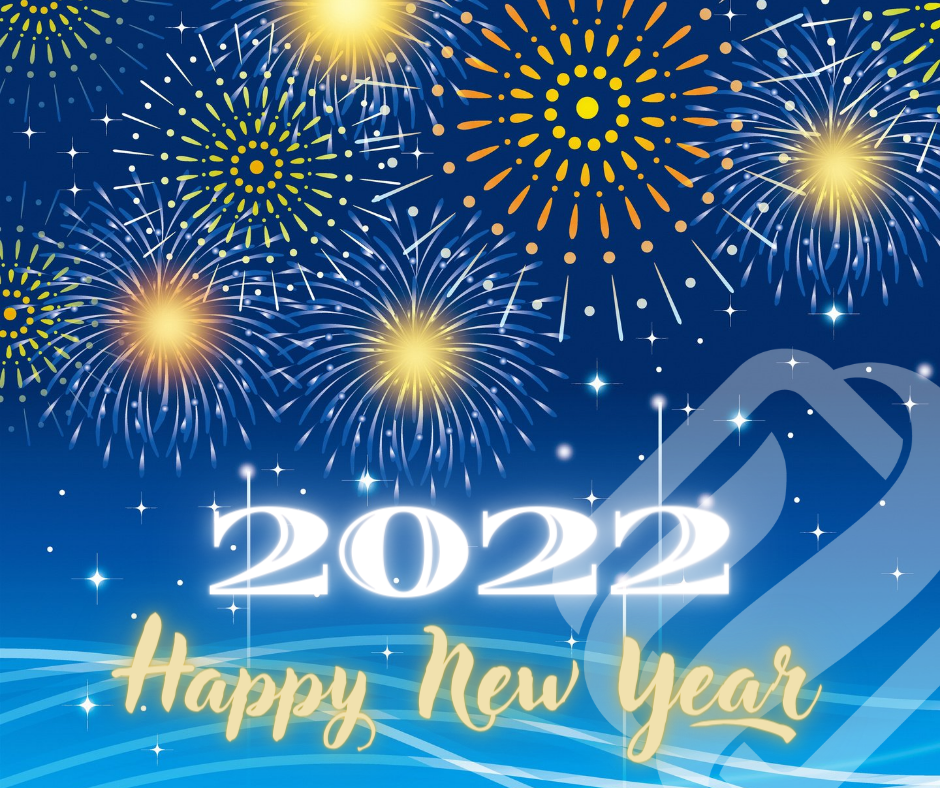 Happy New Year from all of us at Solutions Bank!
---
Upcoming Events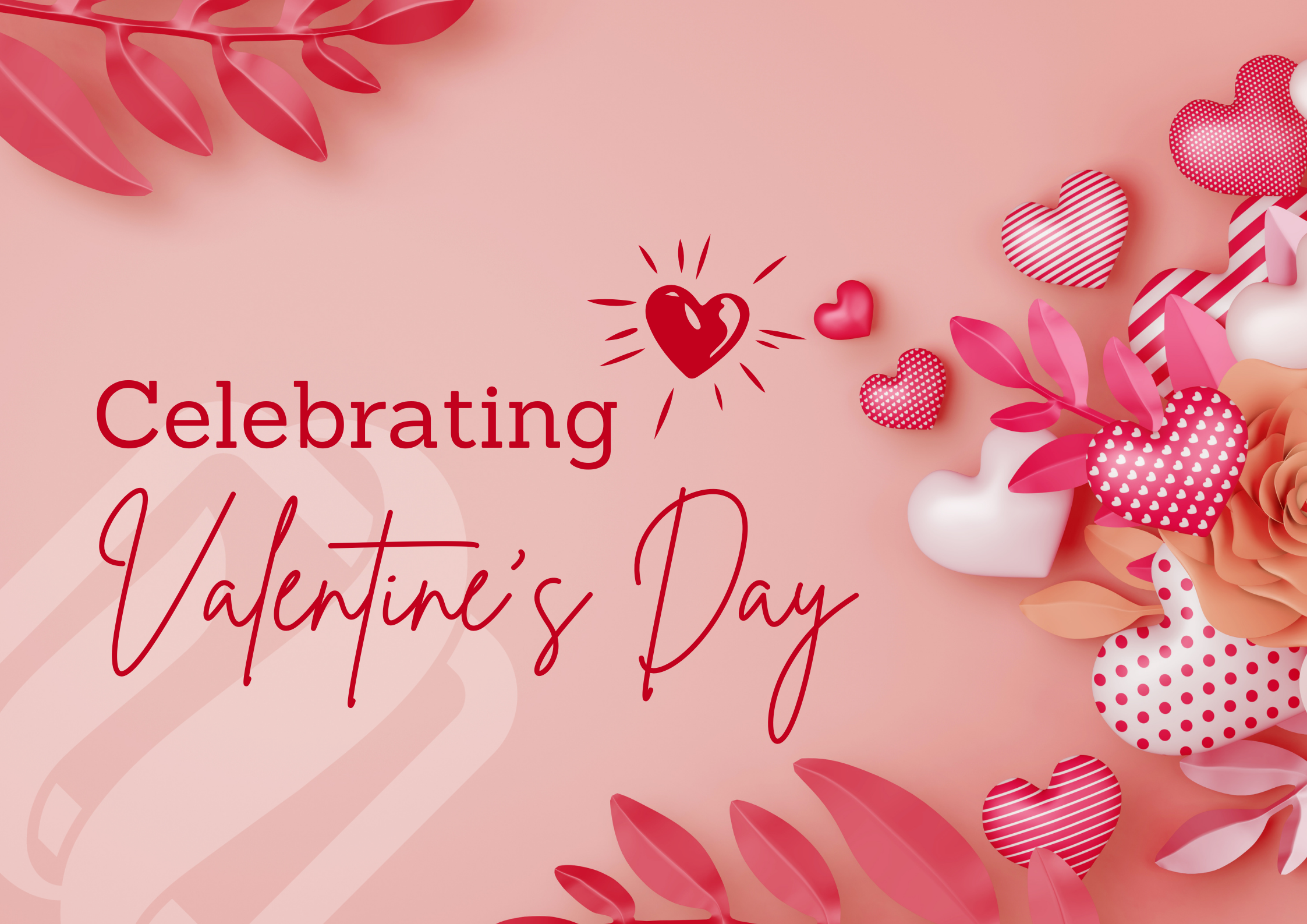 Stop in at any of our Solutions Bank locations Monday, February 14th, for cookies to celebrate Valentine's Day!
---
Holiday Closures
Monday, February 21st, 2022: Closed - Presidents' Day
As always, 24/7 banking is available anytime, anywhere through our mobile app, online banking, and ATM's. https://solutions.bank/