June 2022
Amanda Pierce|
June 27, 2022 |
3 minutes to read
Our Fam
June Anniversaries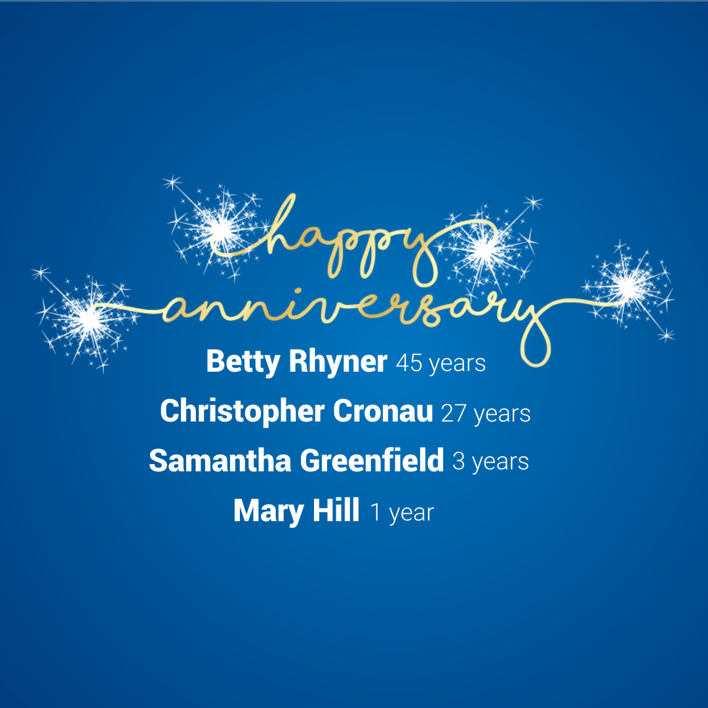 We are so proud to have all of you as a part of our work family and appreciate your energy and dedication, but most of all, we appreciate you! Congratulations on your work anniversary Betty, Christopher, Sam, and Mary!
Betty Rhyner - 45th Anniversary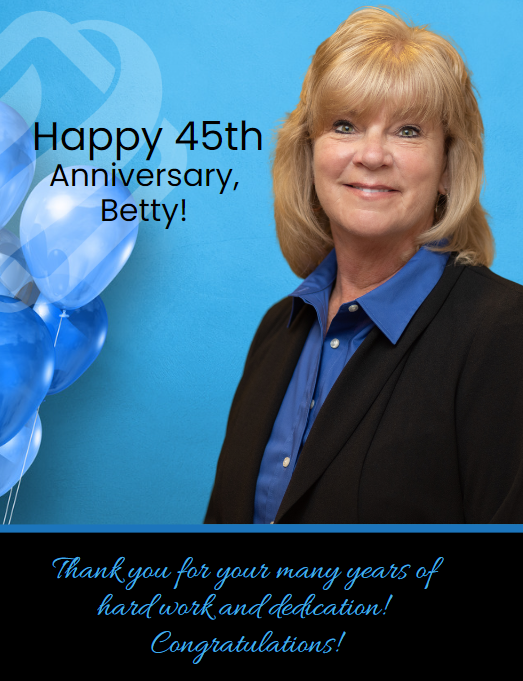 Betty is celebrating a milestone anniversary! Her 45th anniversary at Solutions Bank is on June 6th. We appreciate all that you do to help serve our customers! Congratulations!


Drew Broge - Promotion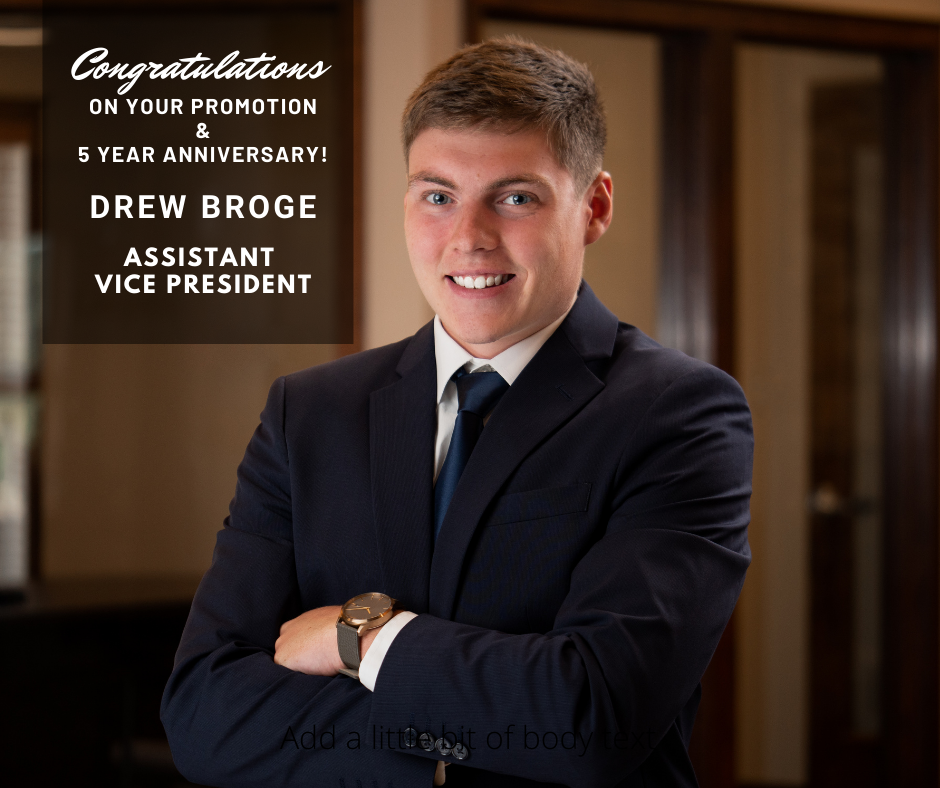 Congratulations to Drew Broge who was promoted to Assistant Vice President! Drew also celebrated a milestone anniversary on May 22nd. He has been with Solutions Bank for 5 years. We appreciate all that you do to help serve our customers! Congratulations!
School Debit Cards - New Durand Card!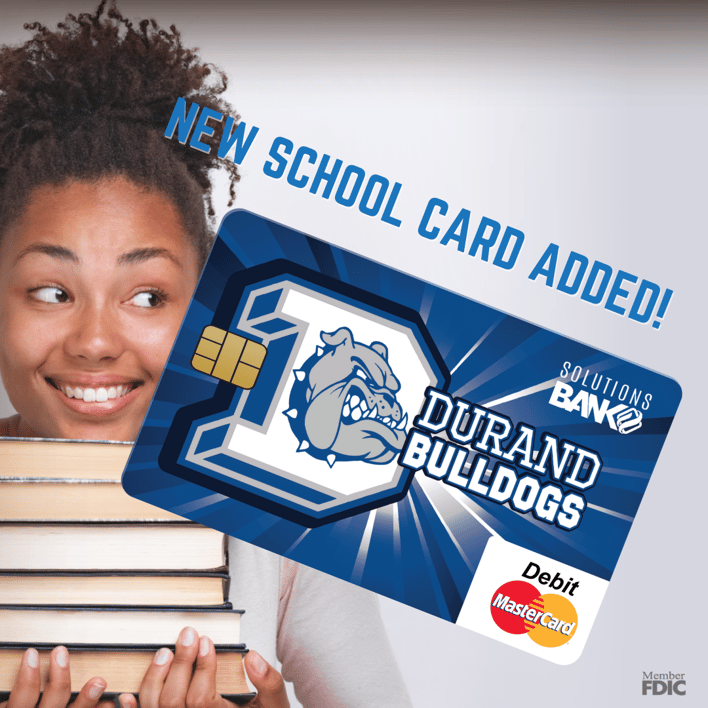 Show your school spirit with a school spirit debit card! We have now added a Durand Bulldogs debit card to our choices. That's 17 schools! Ask us how you can earn your participating school of choice up to $25!
Congrats Class of 2022!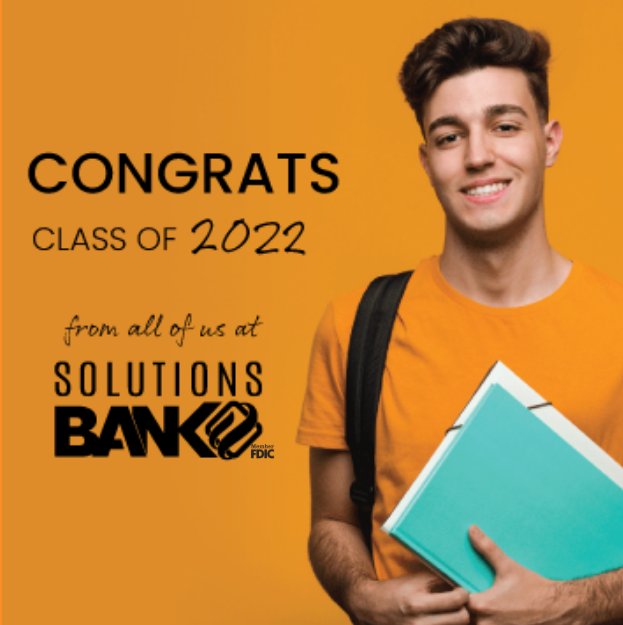 Graduation season is upon us! Congratulations to all 2022 graduates! 👏🎓 We know the next steps can be financially intimidating but don't worry, we are here to help. https://www.solutions.bank/Students
---
New Card Control Features
Card Control has new features that will help you keep track of your purchases, add details of your domestic travel plans, and other great features that include the following:
Transaction Notifications

Enriched transactions to clearly see where your purchases are made
Recurring payment visibility for subscriptions and cards on file with merchants
Controls and alerts for location, merchant type, and spending limit preferences
Tracking spending by month, category, and more
Add domestic travel location when leaving your local area
For additional information, view our website at https://www.solutions.bank/Digital-Banking
---
Keep Your Money Safe
Always remember that Solutions Bank will NEVER ask for identifying information such as social security number, full debit card information, account numbers, etc., over the phone. If someone calls, NEVER give out any of that information; hang up and call us.
---
Holiday Closures
Monday, July 4th, 2022: Closed - 4th of July
As always, 24/7 banking is available anytime, anywhere through our mobile app, online banking, and ATM's. https://solutions.bank/