November 2019
Amanda Pierce|
December 2, 2019 |
4 minutes to read
Our Fam
Anniversaries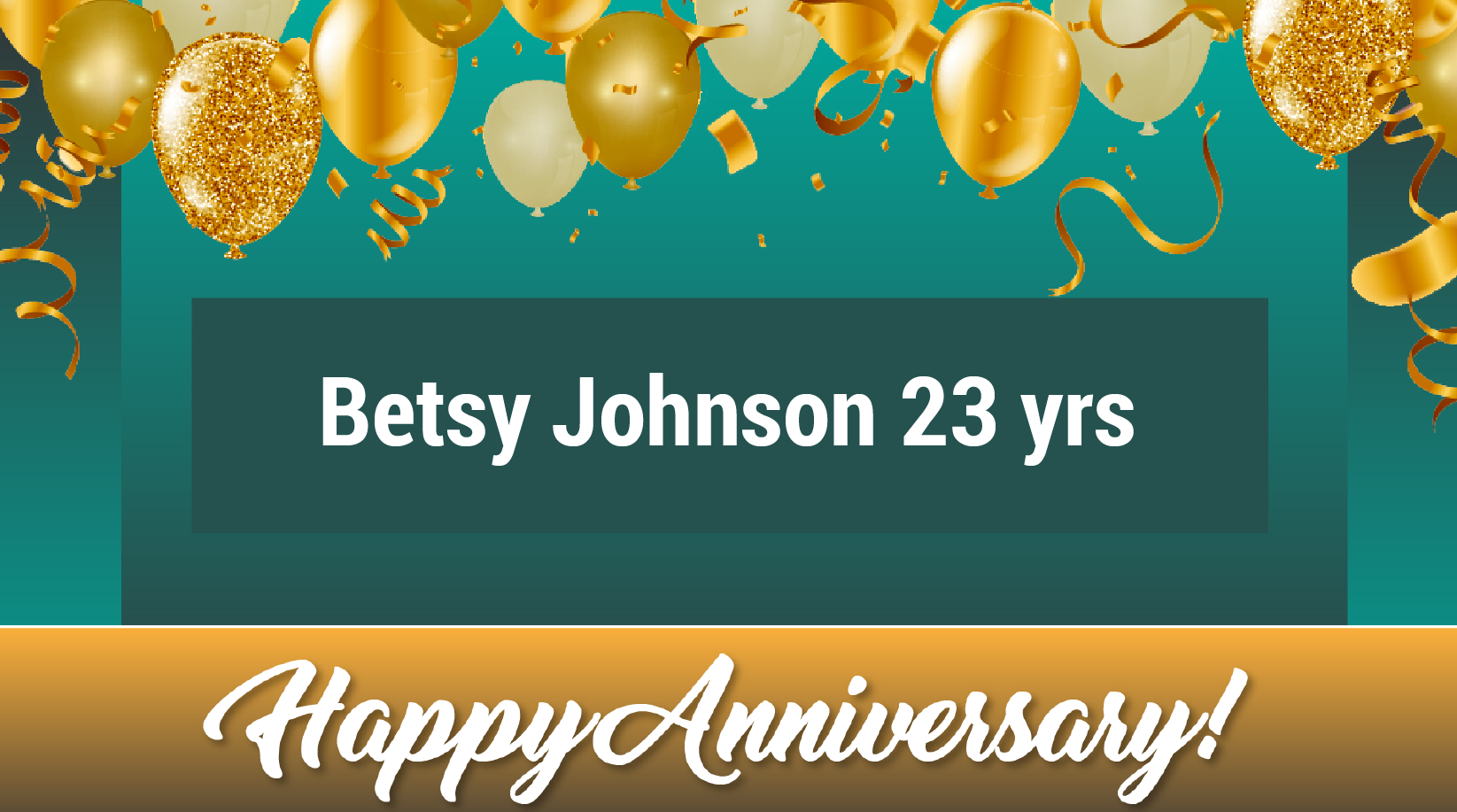 Thanks for your years of service, your hard work, your dedication, and for everything you've done to make this bank what it is today. Happy work anniversary, Betsy!
HCC Distinguished Alumni Award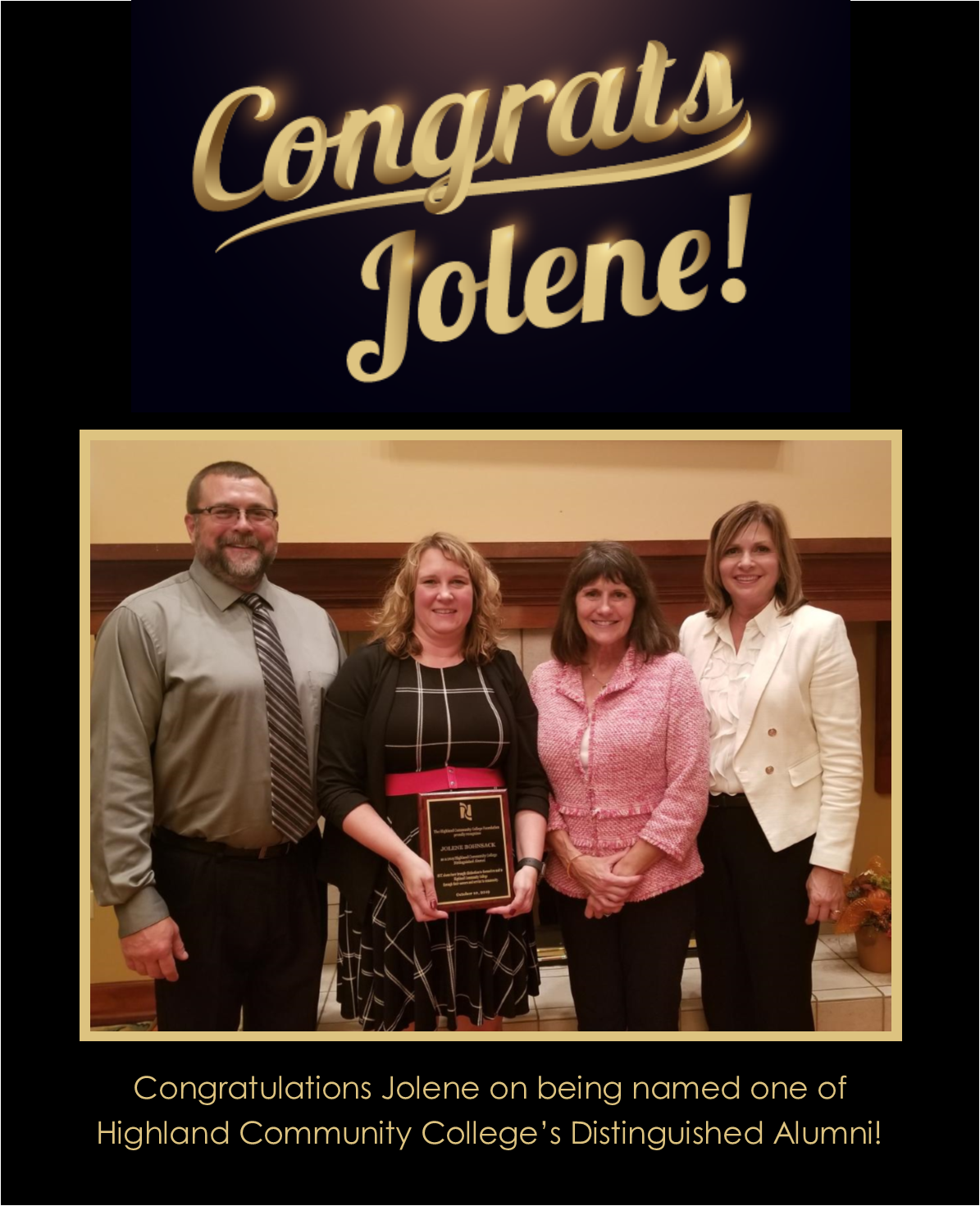 Freeport Open House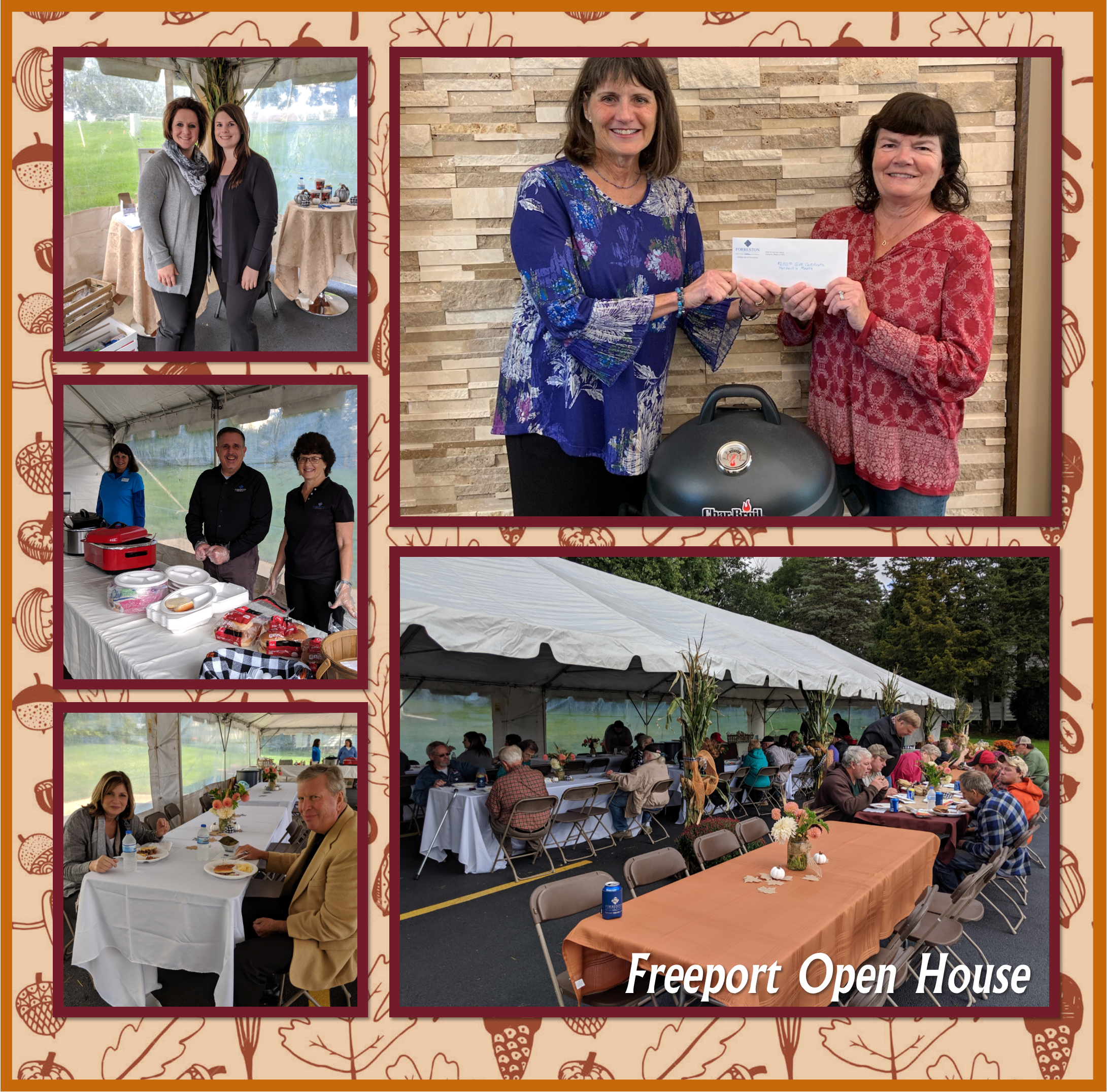 Thank you to everyone who stopped to enjoy lunch with us during our open house! Congratulations to our winner, Linda Lloyd. Linda won this smoker and a $250 gift certificate to Harbach Meats! Enjoy Linda!
Halloween Fun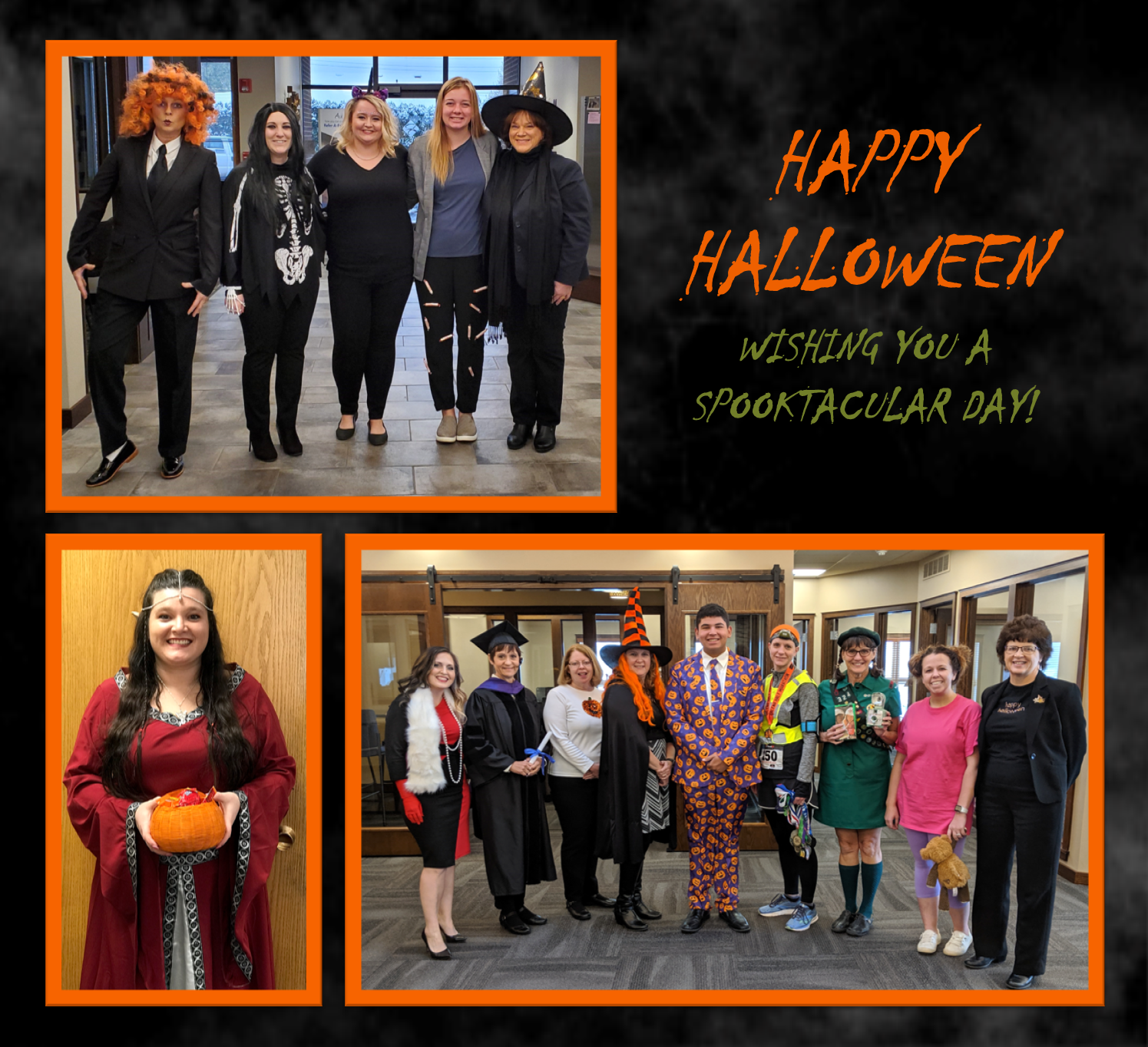 We didn't let the snow ruin our fun! We even had treats for anyone who stopped by!
---
Supporting the Community & Education
Friday Night Lights!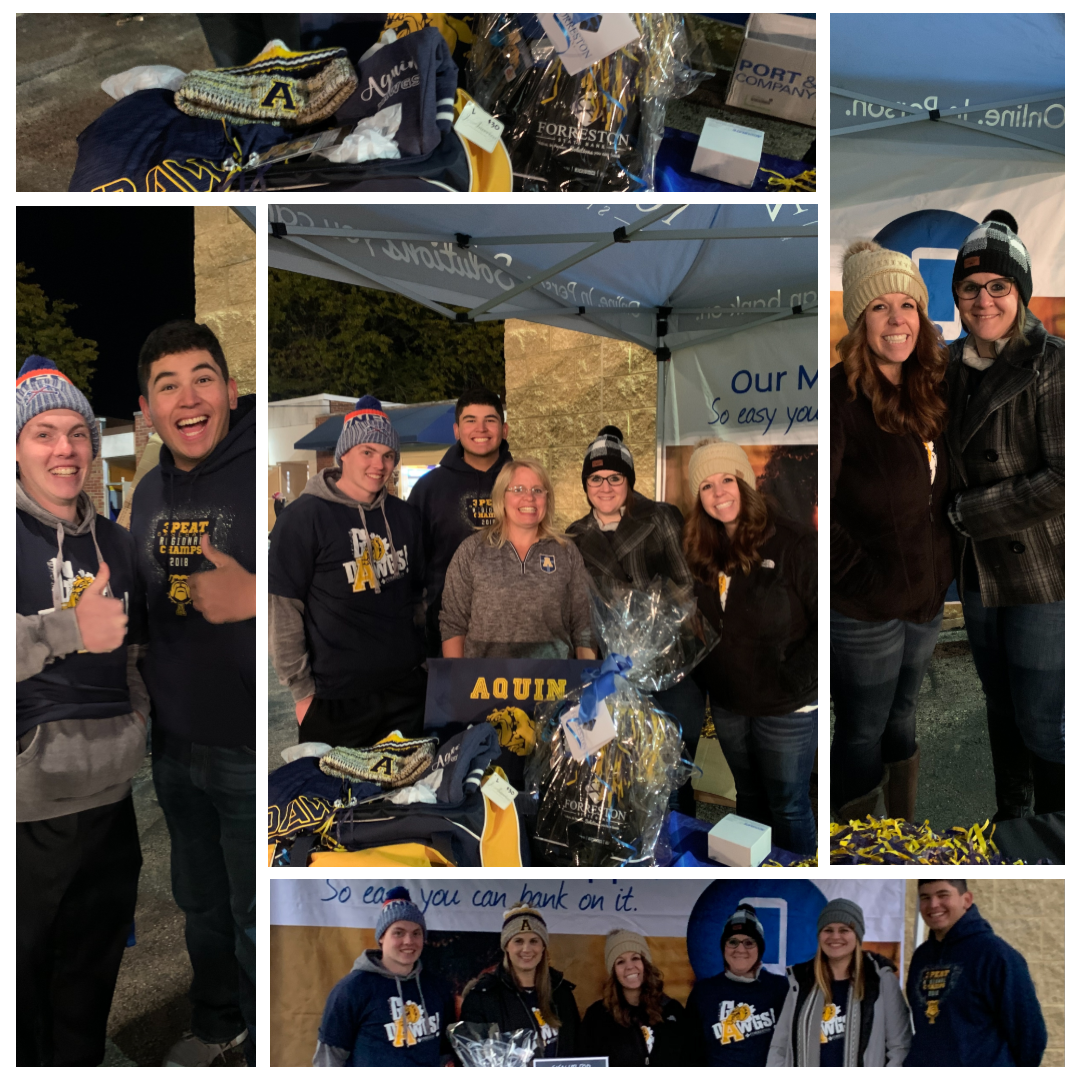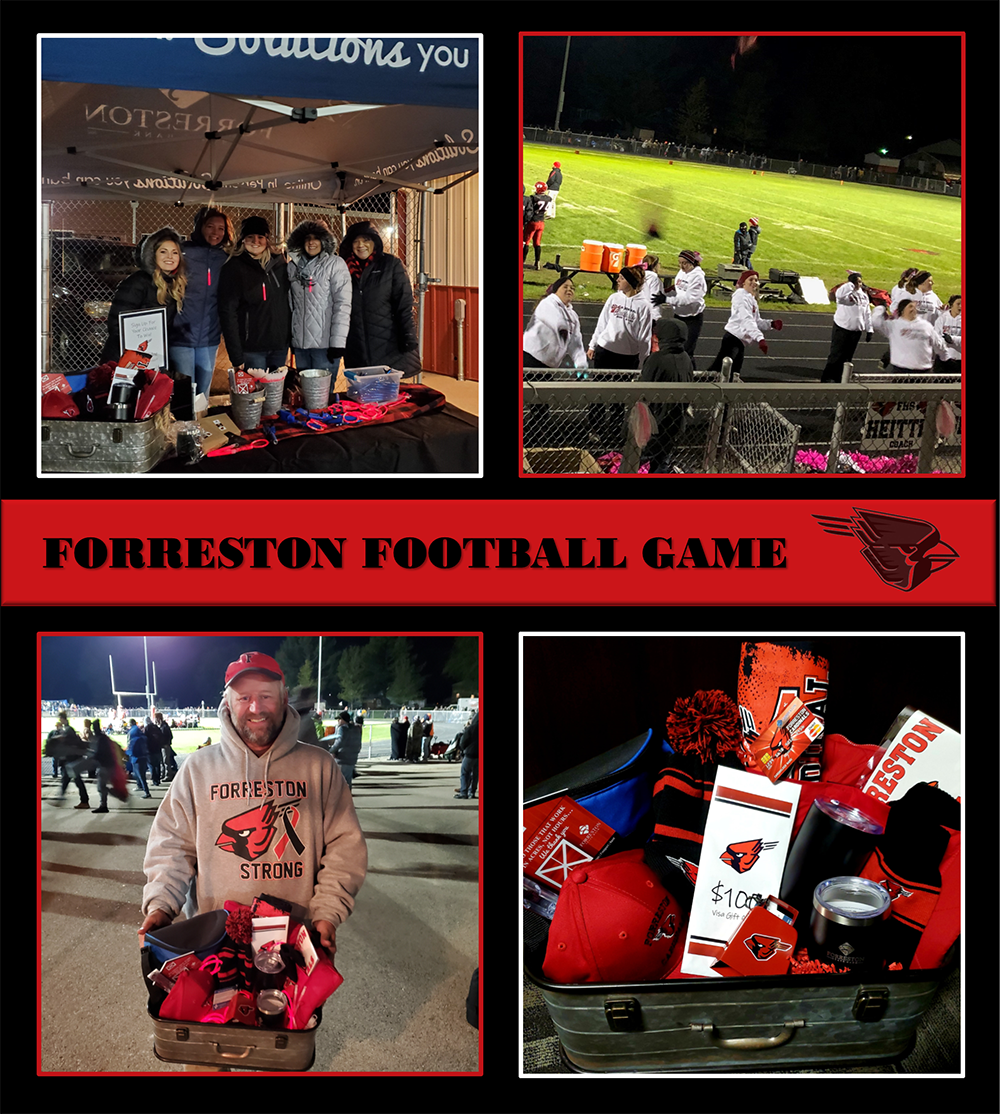 Once again, we had a great time at the Cardinal's (Oct 11th) and Aquin (Oct 25th) football games. Thank you to everyone who stopped at our tent to say hi. Congrats to our basket winners, Kevin Wild in Forreston, and Joanie Bald at Aquin!
---
Upcoming Events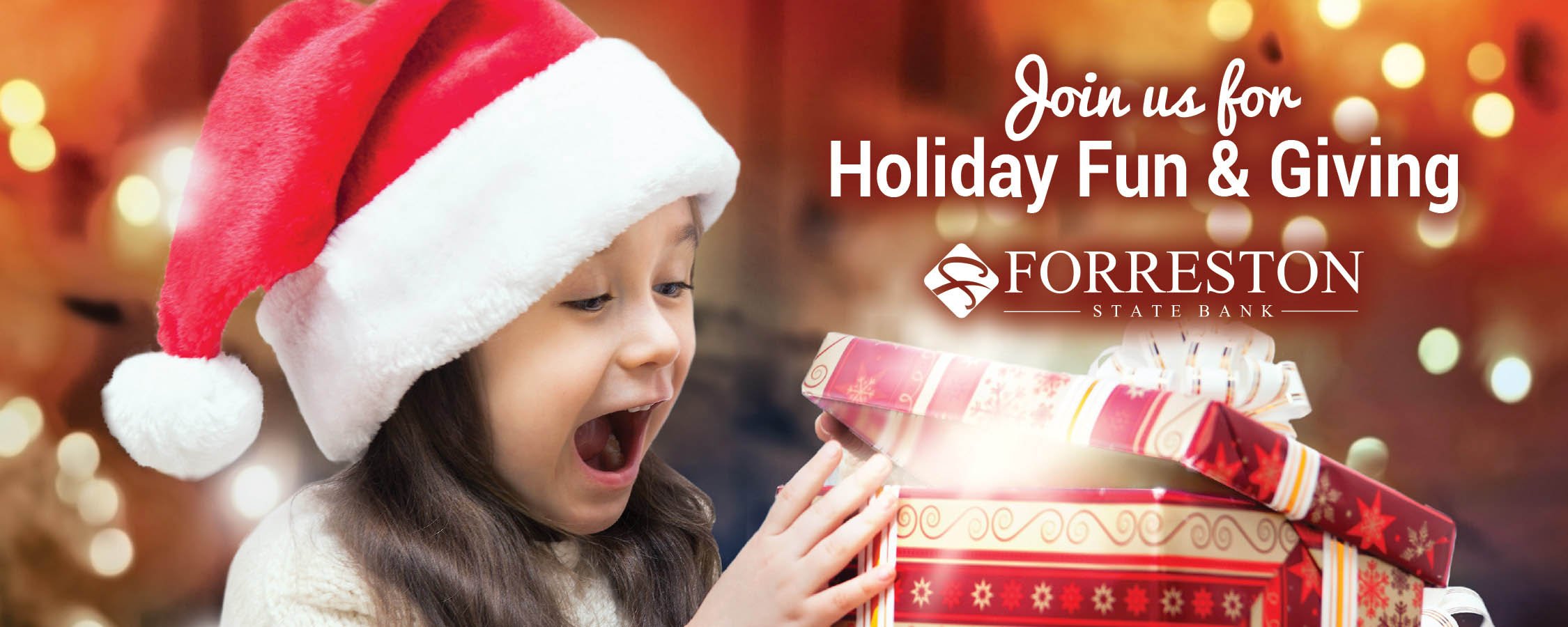 Forreston
Customer appreciation December 6th
Gift card door prizes | Giveaways | Hot Chocolate & Coffee Bar All Day | Donut Holes in the morning | Popcorn & Cookies in the afternoon

Lions Christmas Basket & Gift Program
Angels tags can be picked up after Thanksgiving. Gifts need to be returned by December 17th.

Food Drive: December 2nd – 12th
Get a raffle ticket for each canned food item that you bring in or buy a ticket for $1 – donations will be split between the Forreston Food Pantry and Forreston Lion's Club Food boxes. We'll draw for a winner of the raffle basket on the 13th. Basket is valued at $250 - which includes a $100 gift certificate!
Freeport & Kent
Festival of giving Toy Drive
Bring a toy in by the end of the day on December 12th and we'll match it with another toy.

Salvation Army Angel Tree
Come in and grab a tag to purchase a toy for a child in need. Tags & Toys need to be returned by December 12th.

Let's Celebrate Ugly Christmas Sweaters!
Join us December 20th
Stop in at any of our locations to enjoy the variety of ugly sweaters our staff will be modeling! We'll have hot drinks and Christmas snacks all day!
---
FSB Chat Blog
New!
Cybersecurity Tips for K-12 Kids, Family, and Friends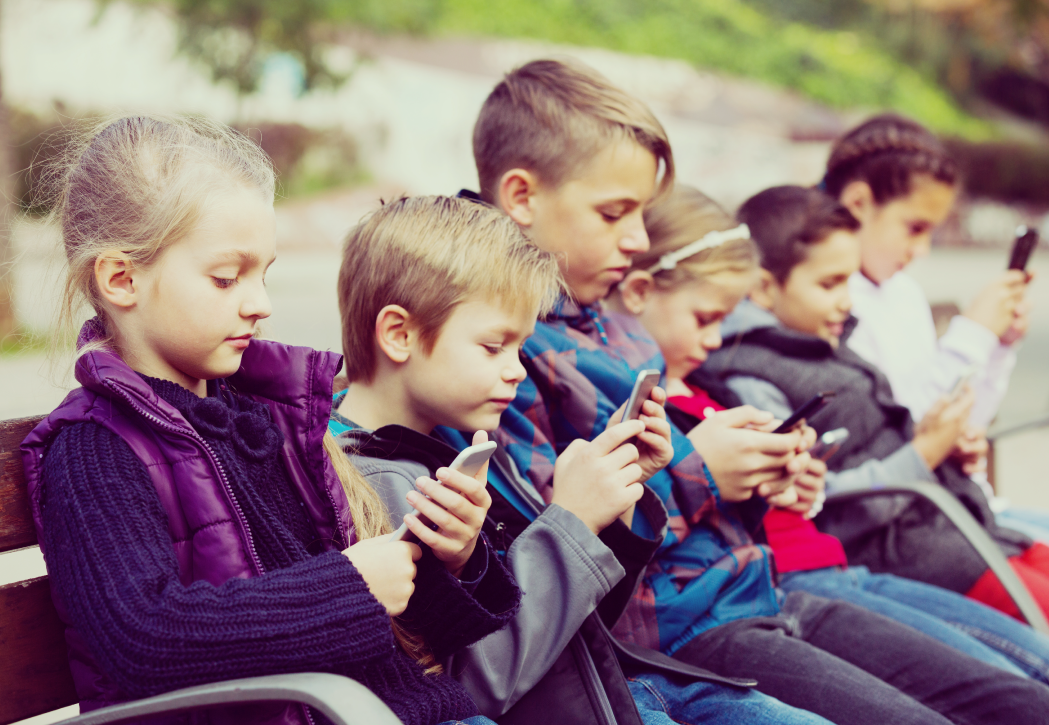 Every child should be taught how to be safe online. In the new digital world, there are technological wonders, which often introduce cyber threats of many kinds. The online world can be a place of inappropriate conduct and content, where kids may feel anonymous. There are bullies, predators, hackers, and scammers that may pose a threat to your children. These factors can make it challenging for parents to guide their children today on interacting with others through technology. Providing this important guidance on online safety and privacy begins with talking about it and encouraging safe and smart decisions about online activity. Let's explore some concepts and tips that apply to keeping everyone safe online, regardless of age! Click here to read more.
---
Holiday Decision Fatigue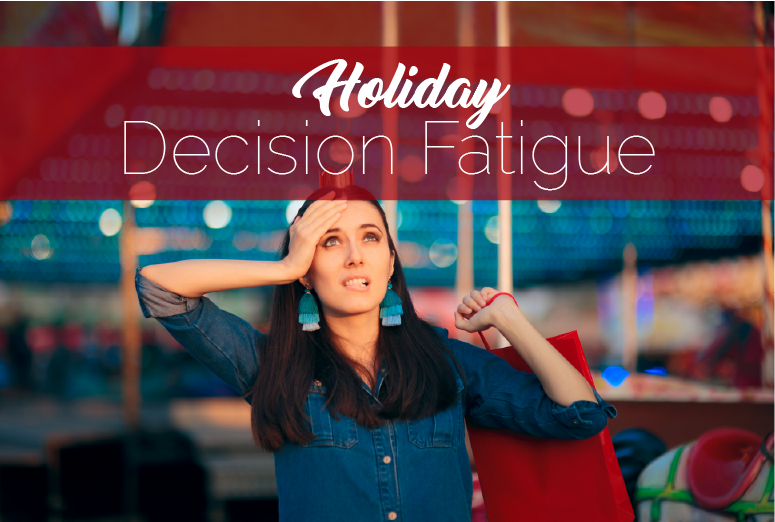 The holidays present a dizzying array of demands — some of which include, parties, shopping, baking, cleaning and entertaining. While 'tis the season to be merry, it can also be a season for stress and anxiety for some. Many of us also fall victim to decision fatigue. In the blog, we talk about decision fatigue and ways to manage it. Click here to read more.
---
Holiday Hours Reminder
Christmas Eve: Close at noon
Christmas Day: Closed
New Year's Eve: Close at 2:00 pm
New Year's Day: Closed